I was recently very fortunate to be invited on a Porcelanosa Group showroom and factory visit to sunny Valencia, Spain as a guest of TileStyle Dublin.
In total there were twelve very talented designers, architects, retailers, building contractors and manufacturers and I was delighted to be included in the mix as TileStyle's guest. Thrown into a group of strangers, I always start off quite shy without a crutch of a friend or associate to lean on but upon arriving at Dublin Airport, the TileStyle hosts and the group of guests were so friendly, helpful and genuinely passionate about their trade that I felt like we all had so much in common. We quickly got chatting about the joys and the pitfalls of working in the design industry and came to learn a lot from each other over the period of the next three to four days.
After having a great night's sleep and delicious breakfast at Hotel Castellon, we were collected in one of the Porcelanosa Group's privately chauffeured coaches and brought to our first showrooms- L'Antic Colonial and Urbatek- Showrooms dedicated to exclusive, natural products for the home and workplace. They focus on materials such as terracotta, slate, marble, natural wood and mosaics and offer with them, complementary sanitary ware, bathroom furniture and countertops, ensuring continuation throughout design projects with all the warmth and features of natural products.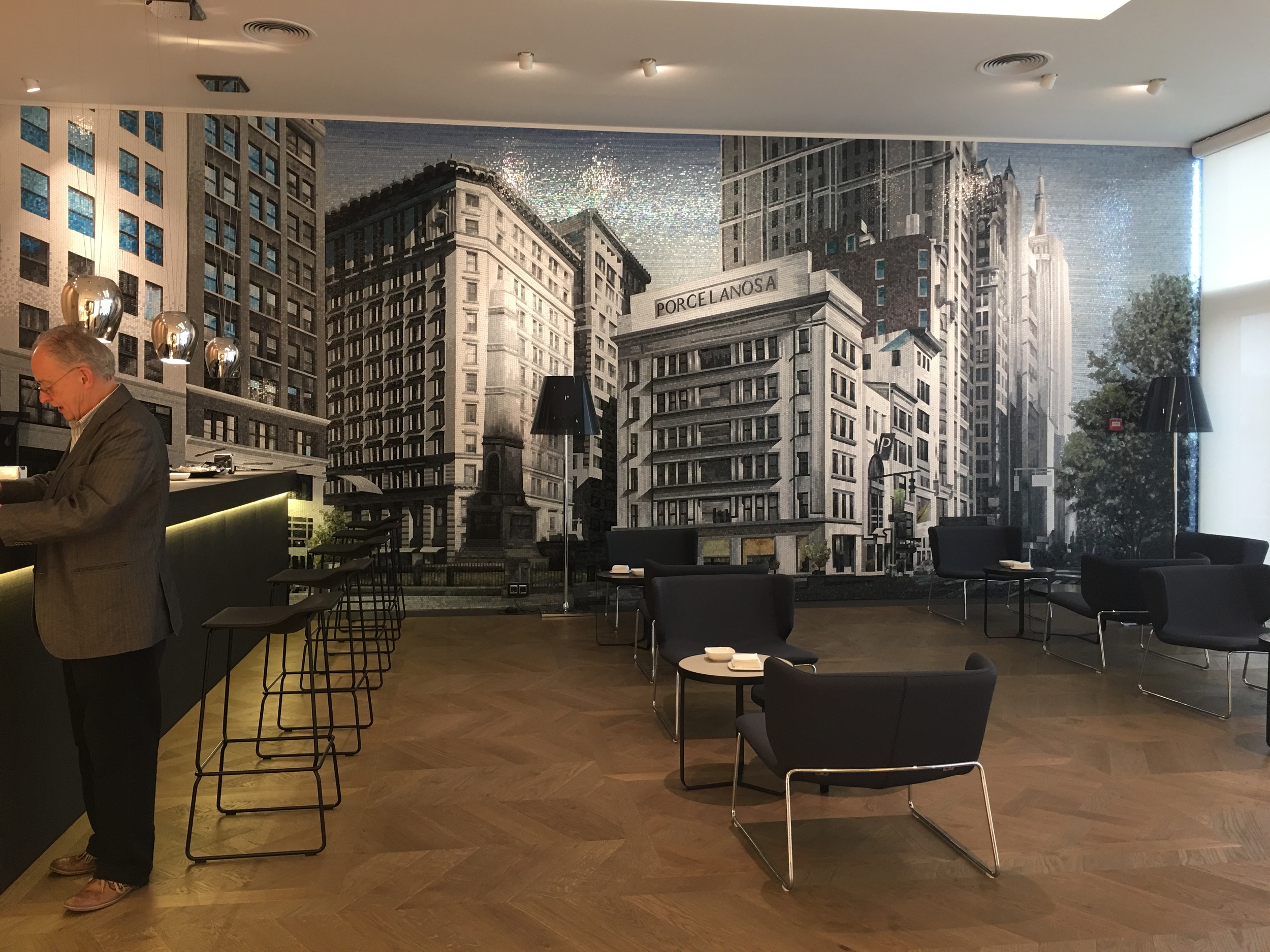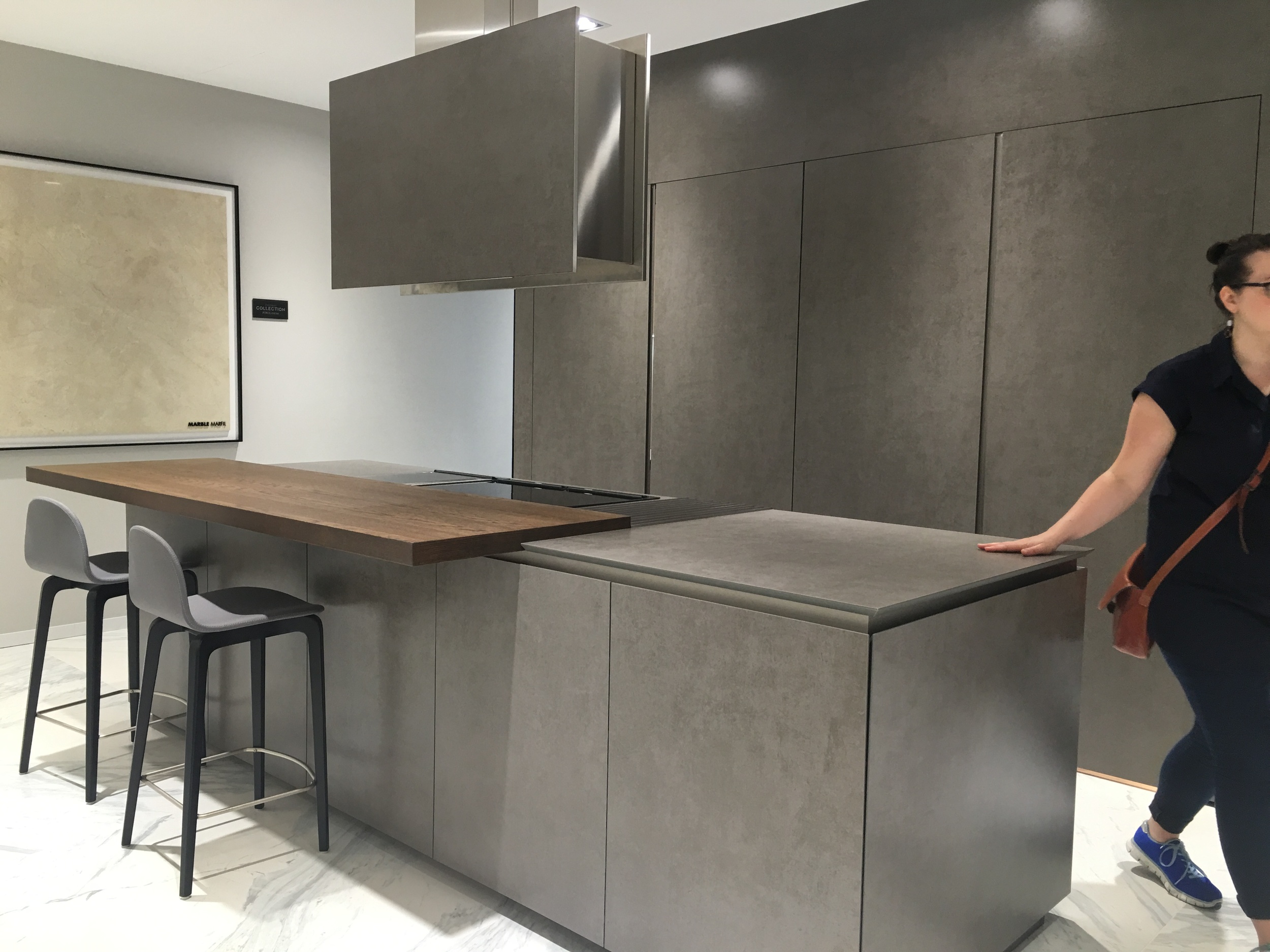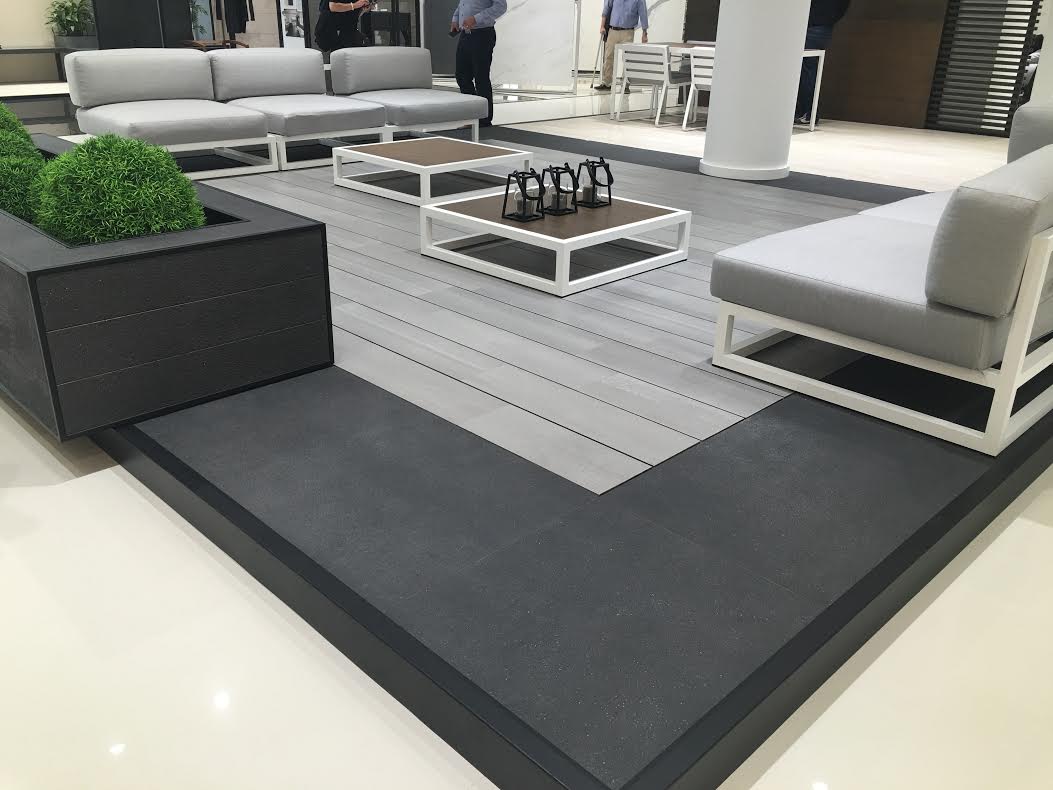 Up next was the Venis showroom, a company which is dedicated to innovating and creating new tile applications in contemporary architecture. We would quickly come to learn that the presentation, attention to detail and specialised knowledge of the Porcelanosa Group was present throughout all of the dedicated sister company showrooms.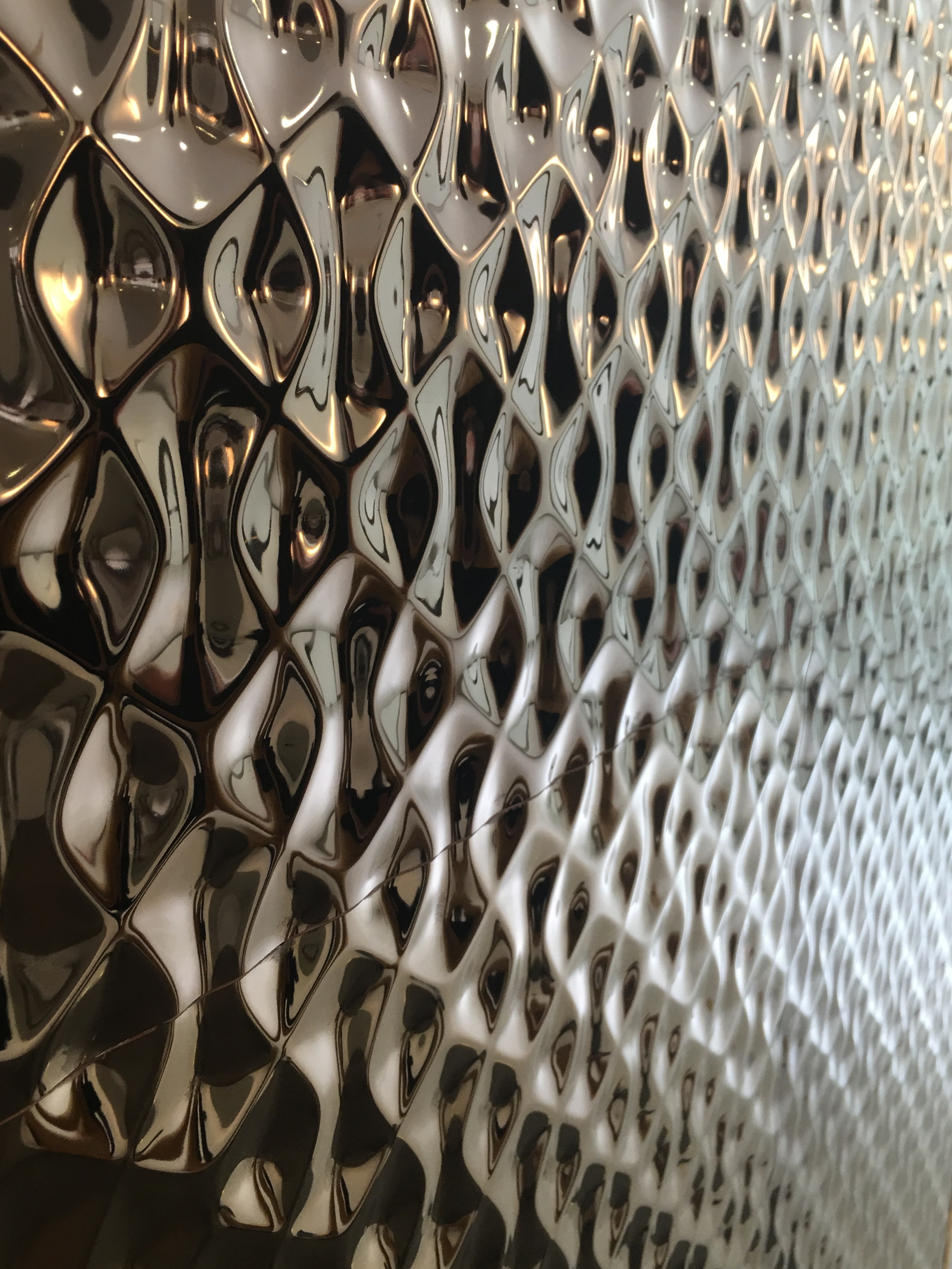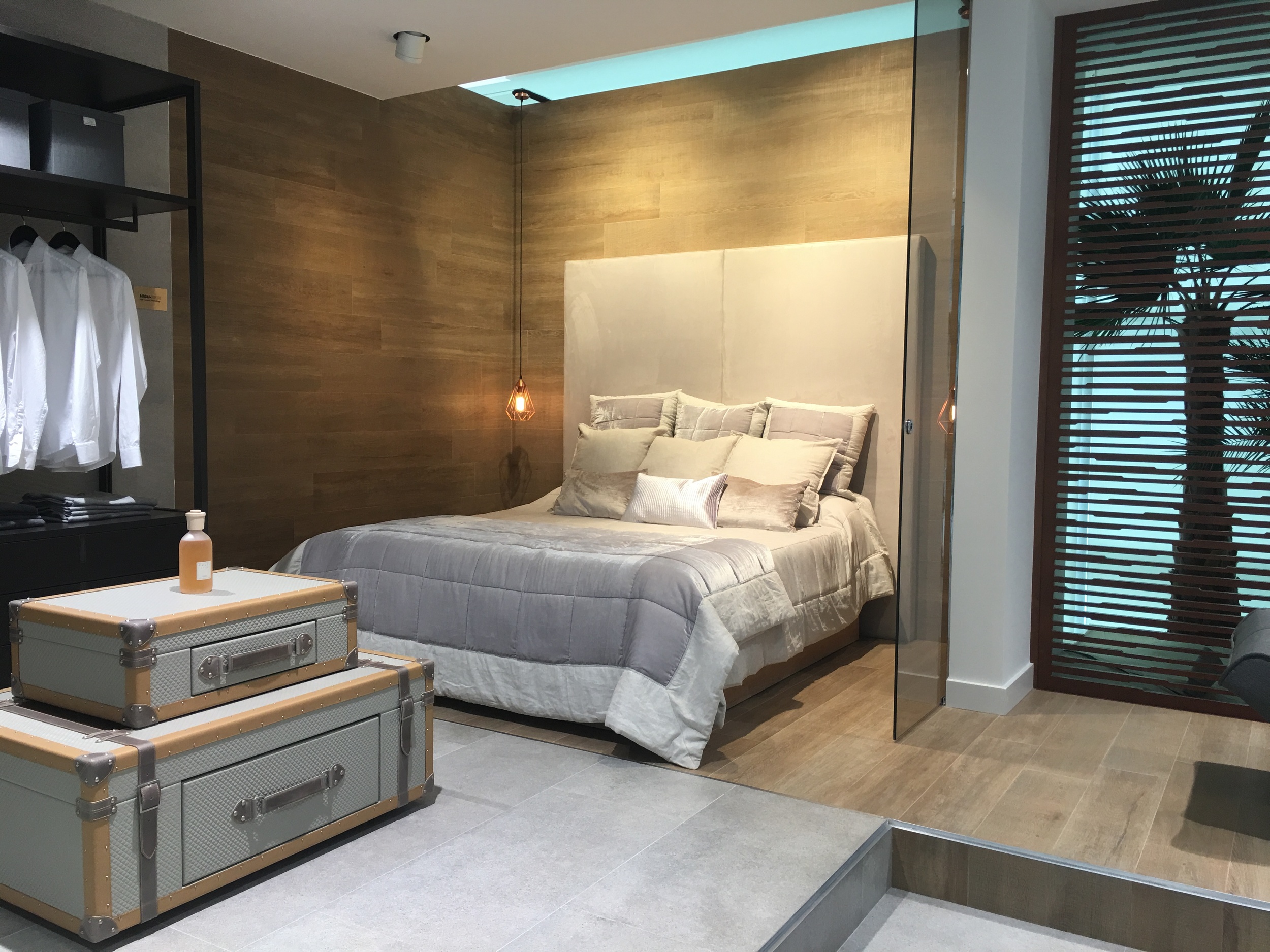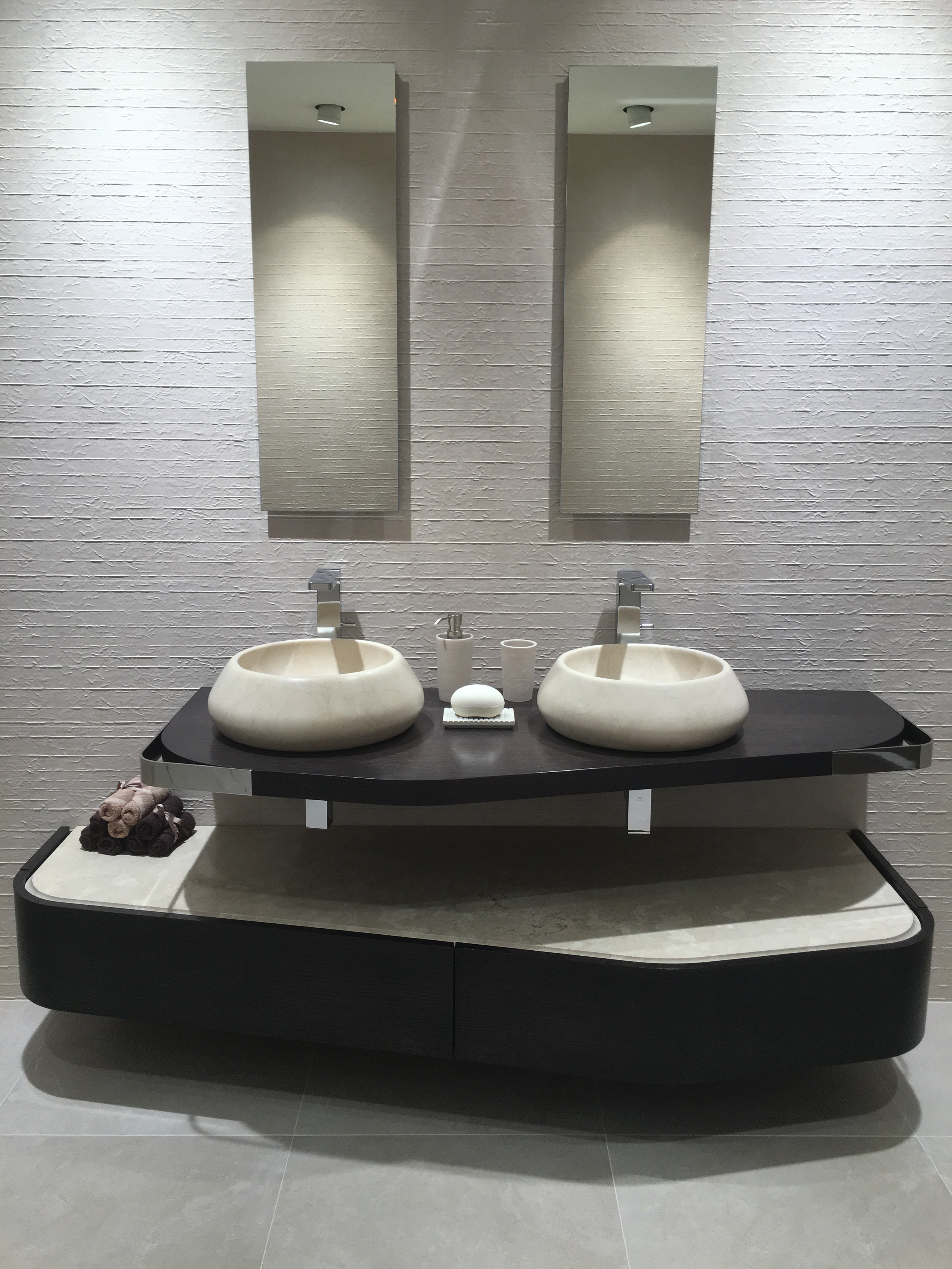 We paused for lunch (and a well earned rest!) at the Venis restaurant, where we received a spectacular five course meal served by wonderful waiting staff before heading off to visit the Porcelanosa factory. I don't know what we were expecting at the factory but what we experienced definitely took me and the rest of the guests by surprise! The factories are so large that the staff get from A to B on dedicated department bicycles! What amazed us was that there was not a spec of dust in sight, which was impressive for a factory that produces products essentially from soil ingredients (clay)! On our tour we witnessed busy 'robots' going about heir business in the factory, transporting raw materials and product from one depot to the next, unmanned. We were escorted to the testing laboratory where the engineers ran tests for abrasion, anti-slip and weight or impact restrictions, explaining the processes to us as they worked. We were shown ceramic products in the making which were being painstakingly manufactured to imitate timber flooring and you really had to examine closely to see the difference (photographed below).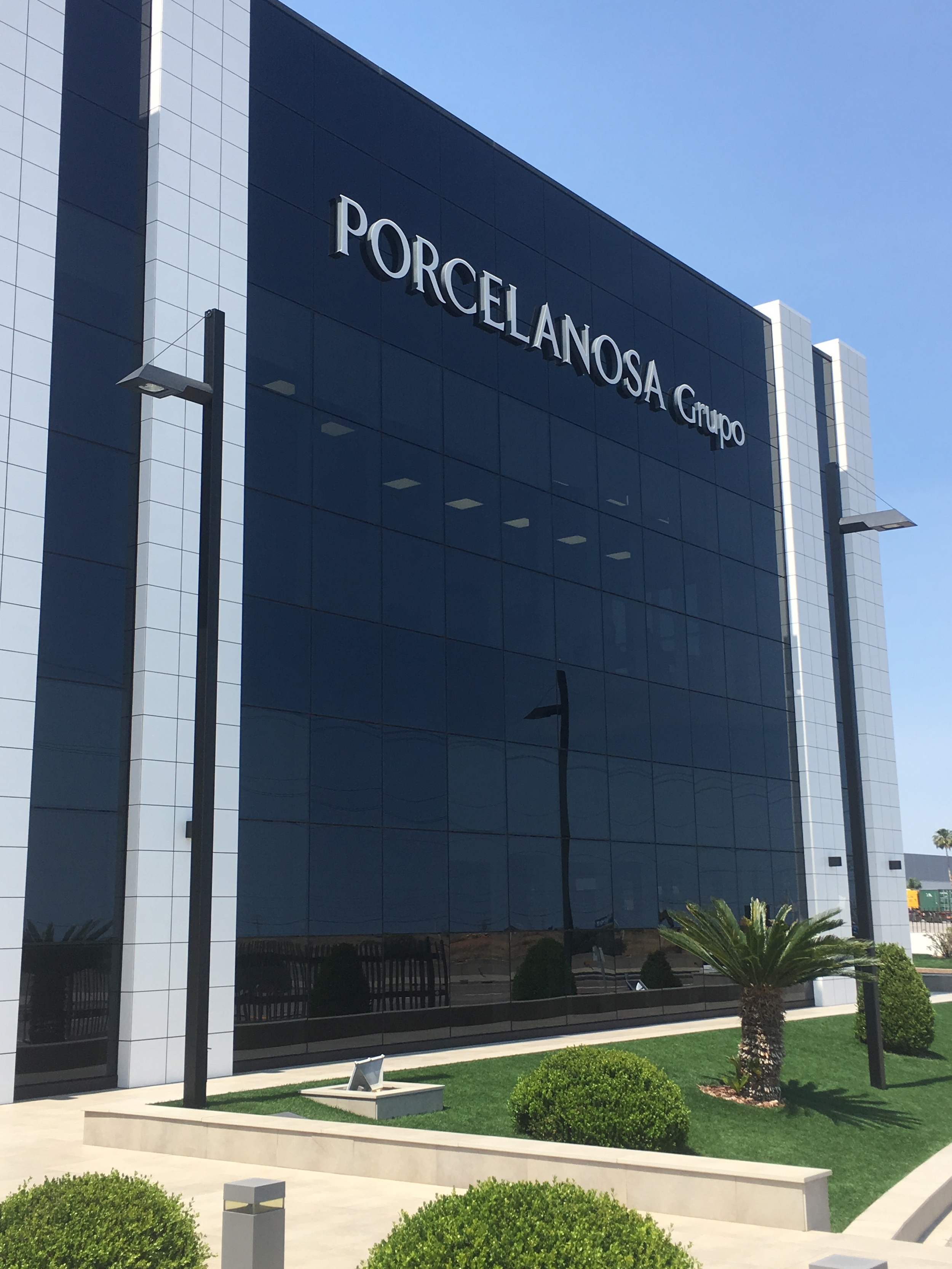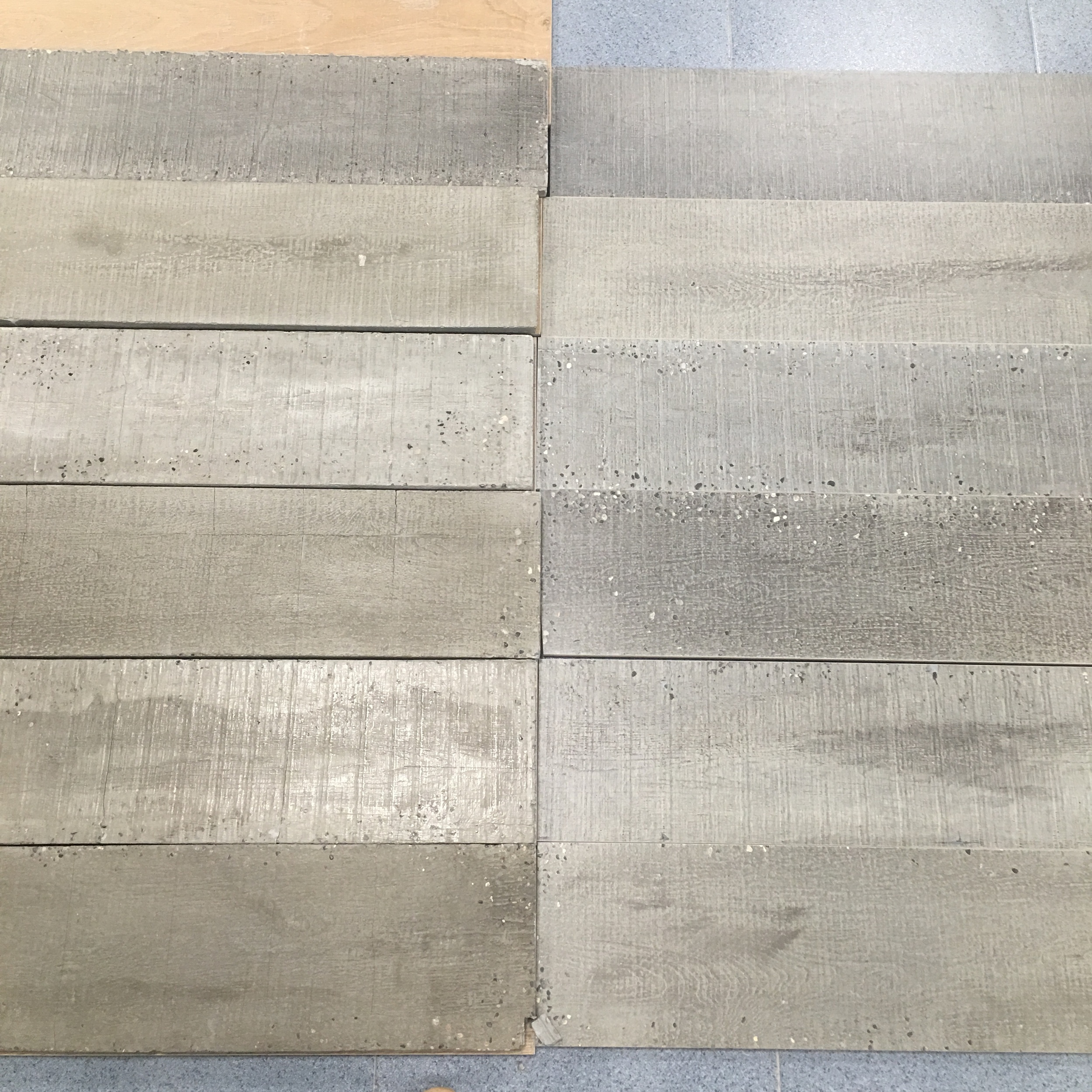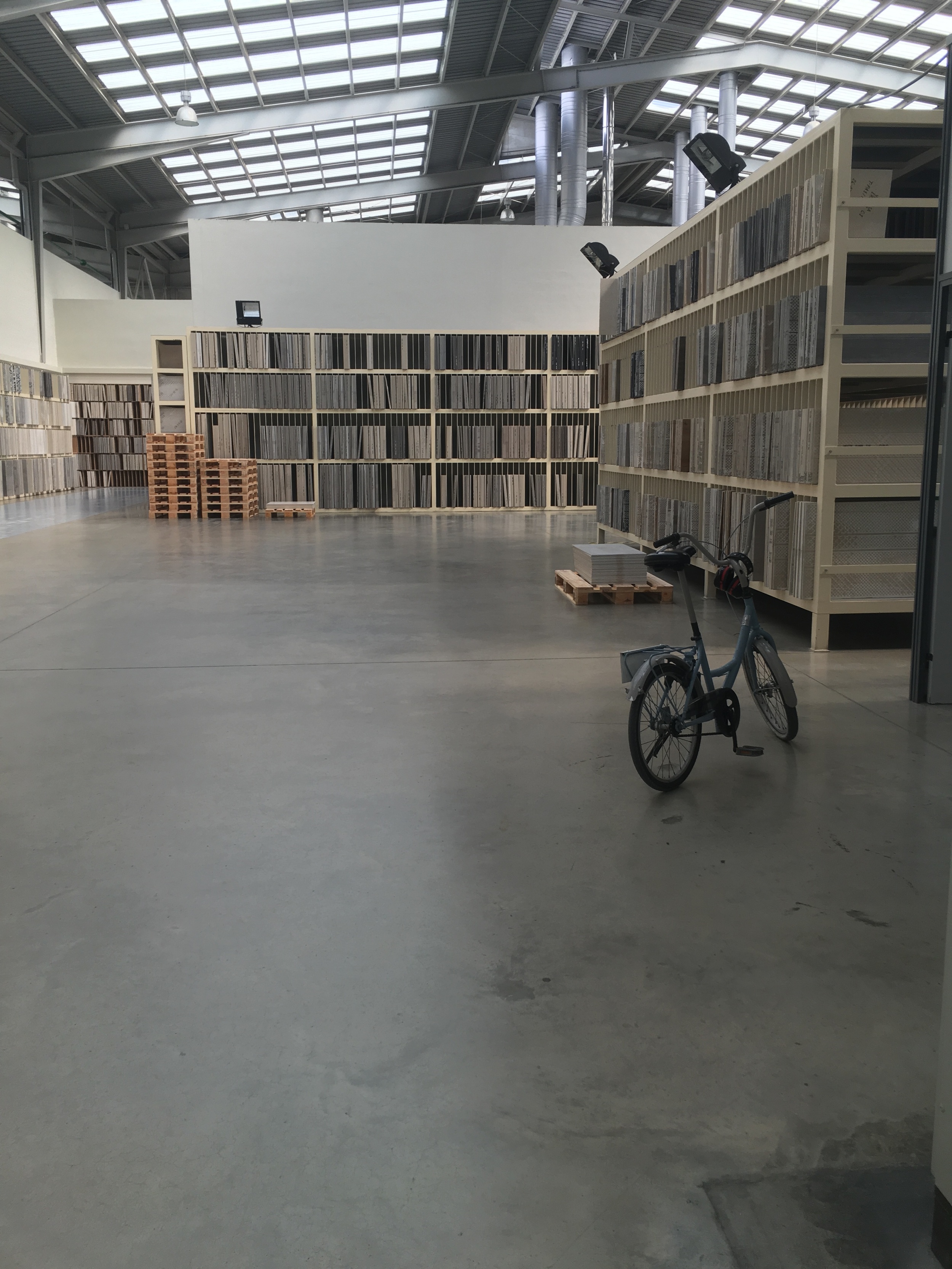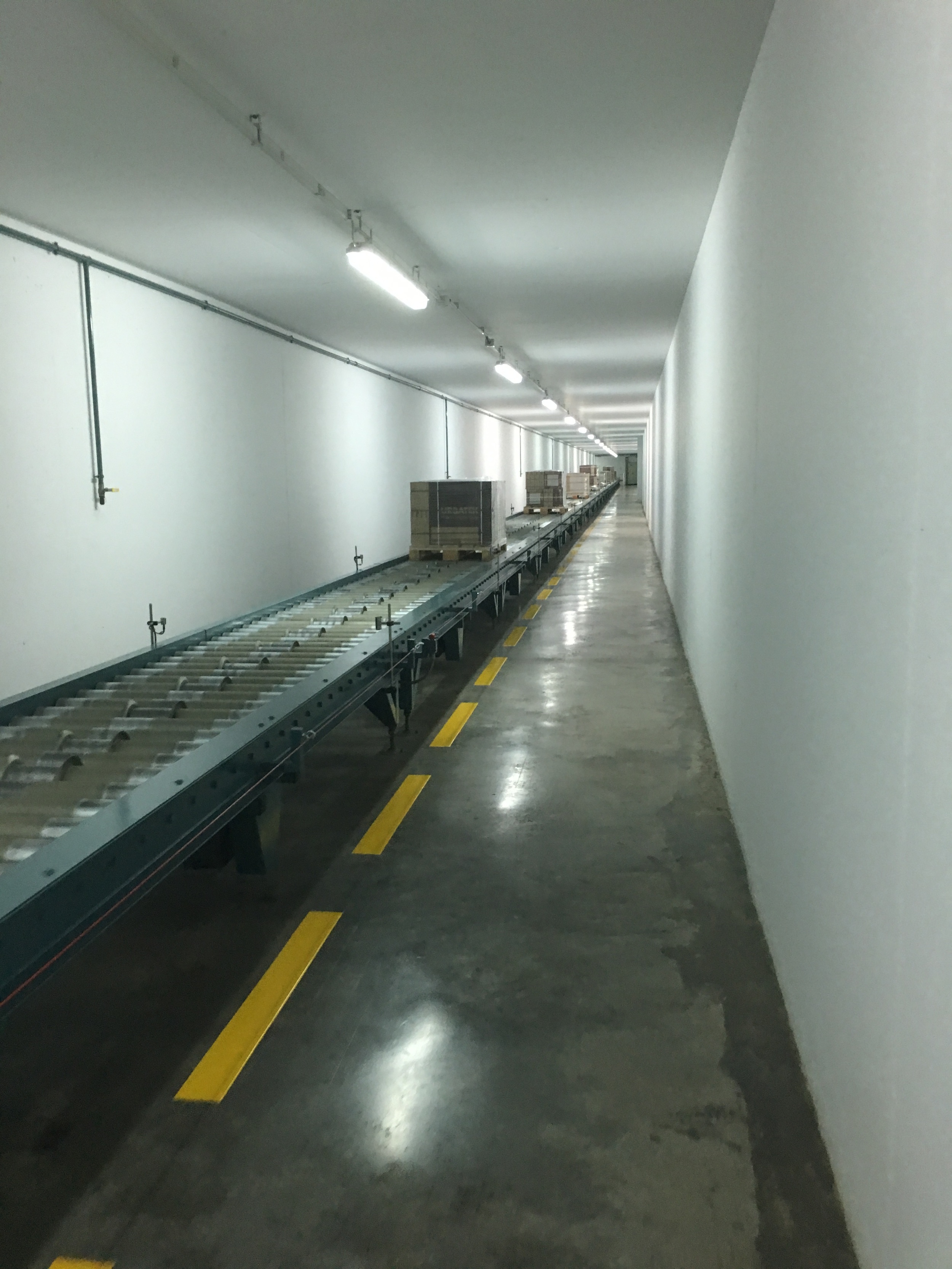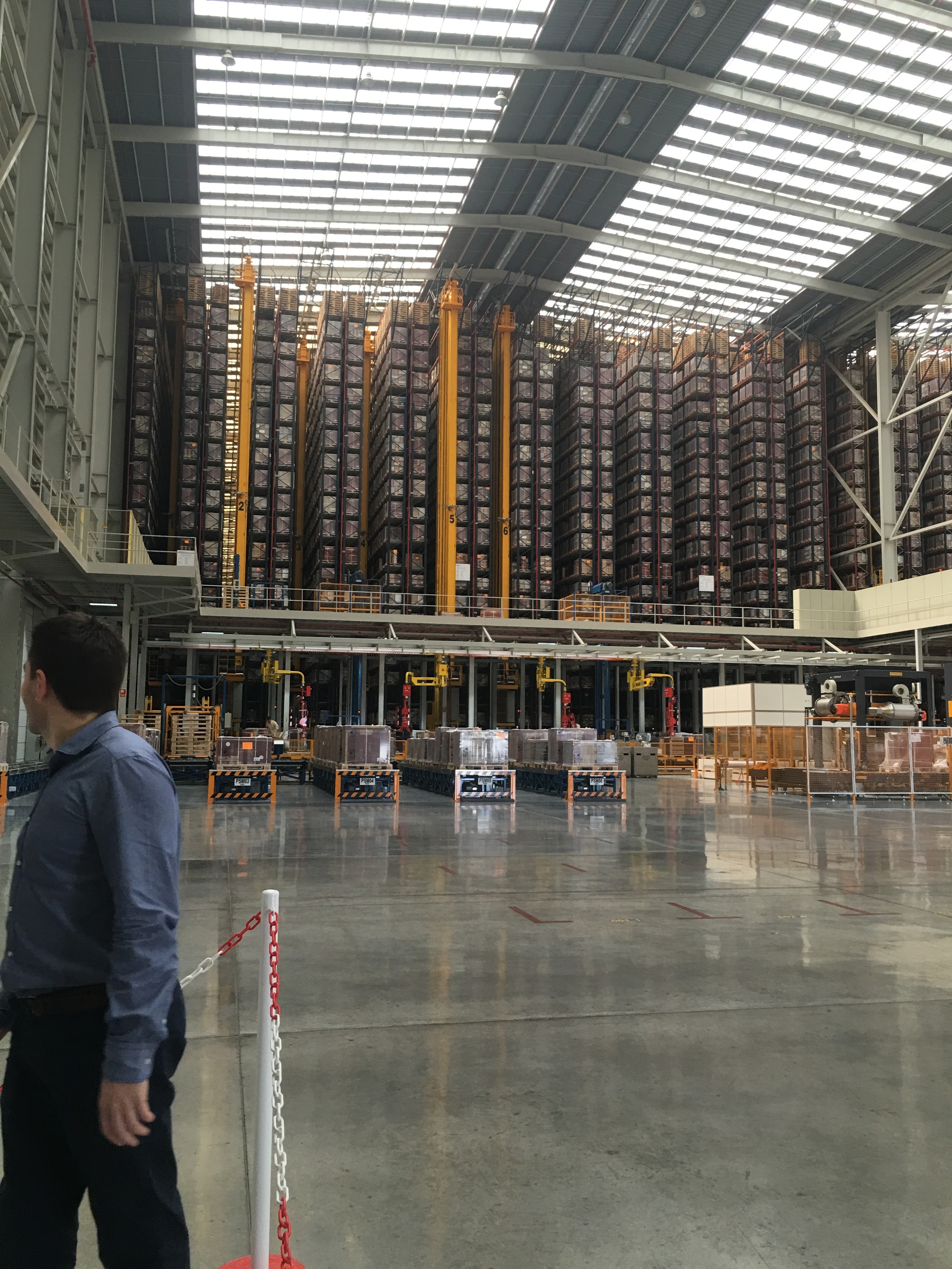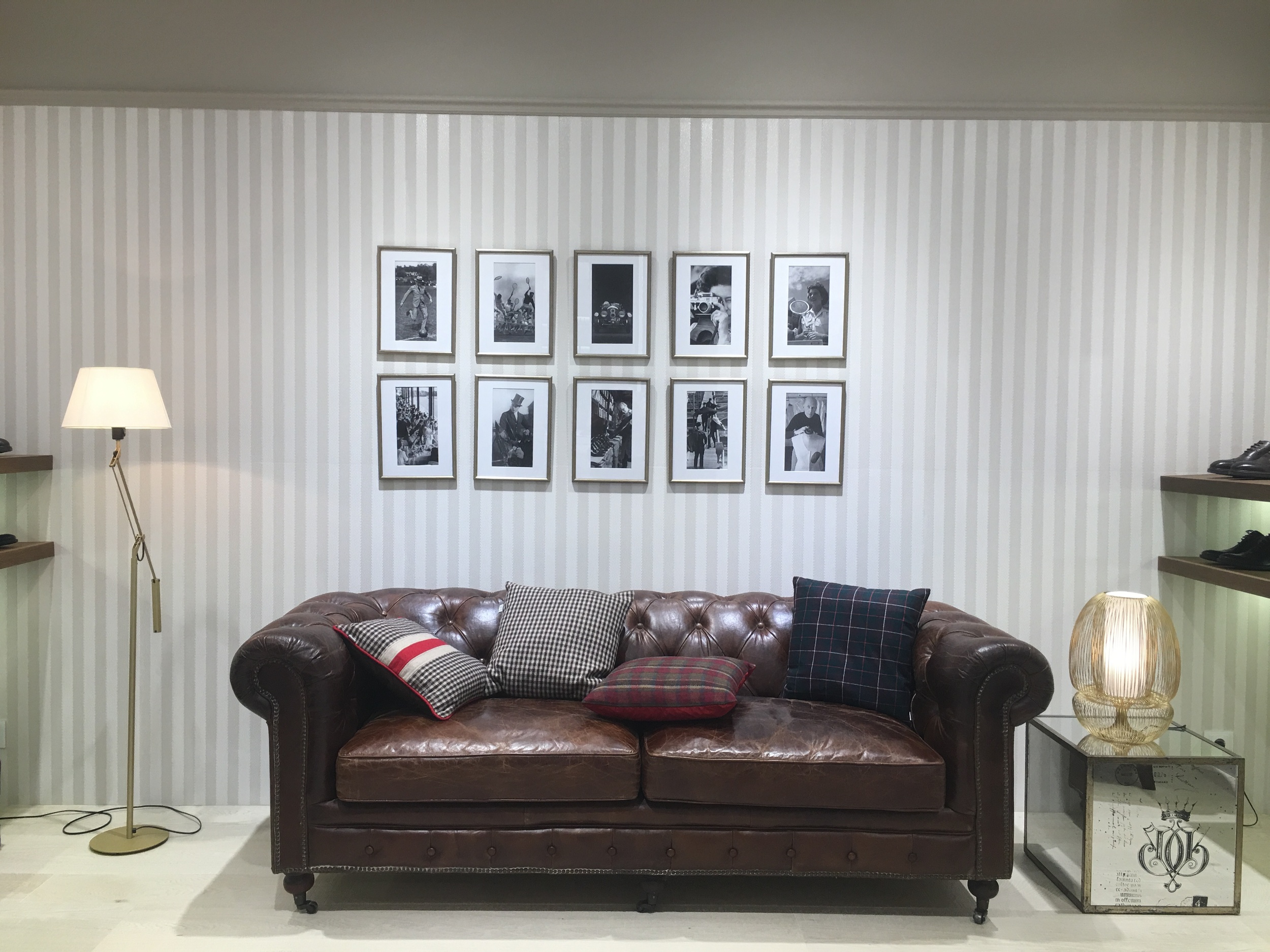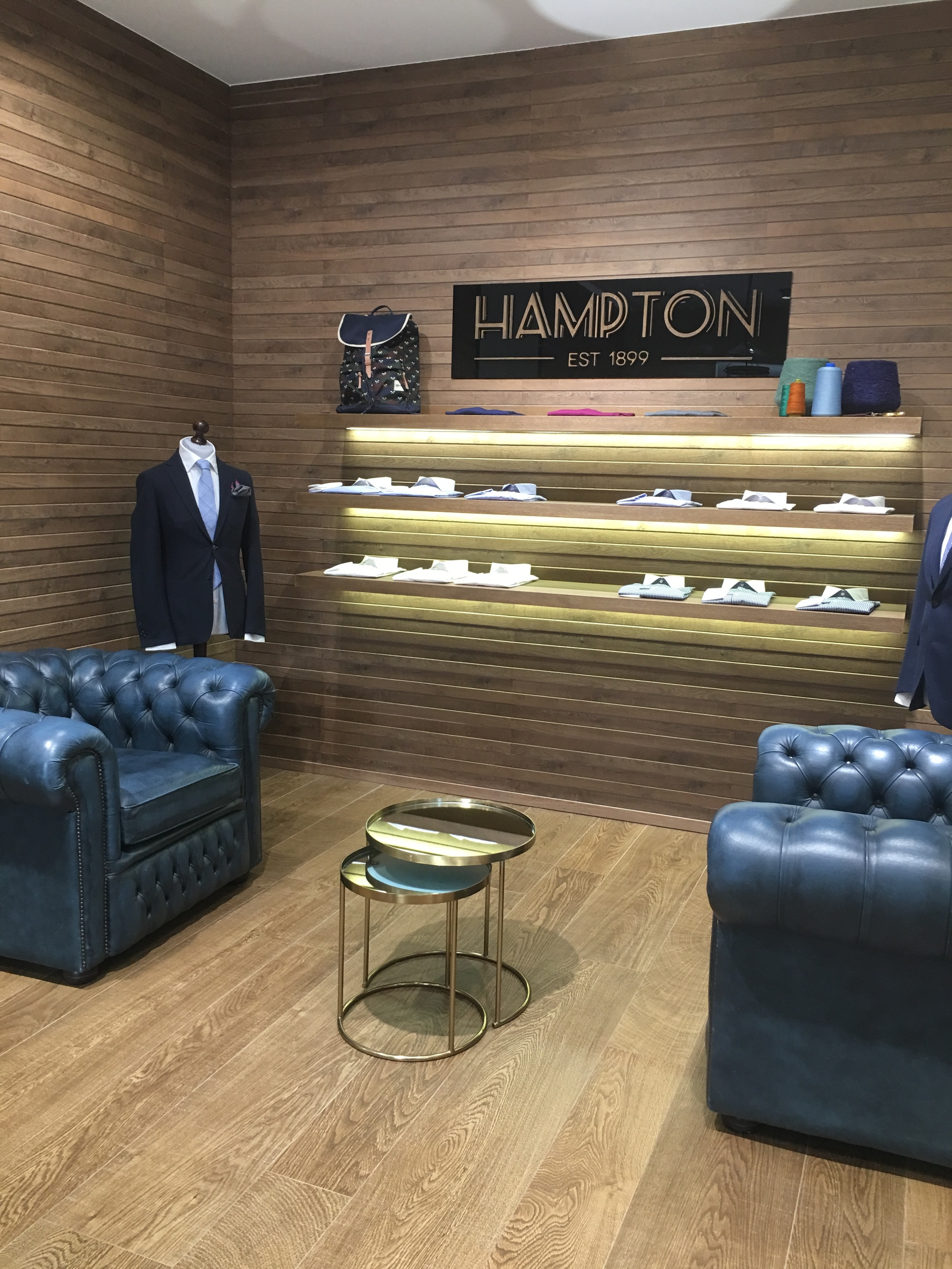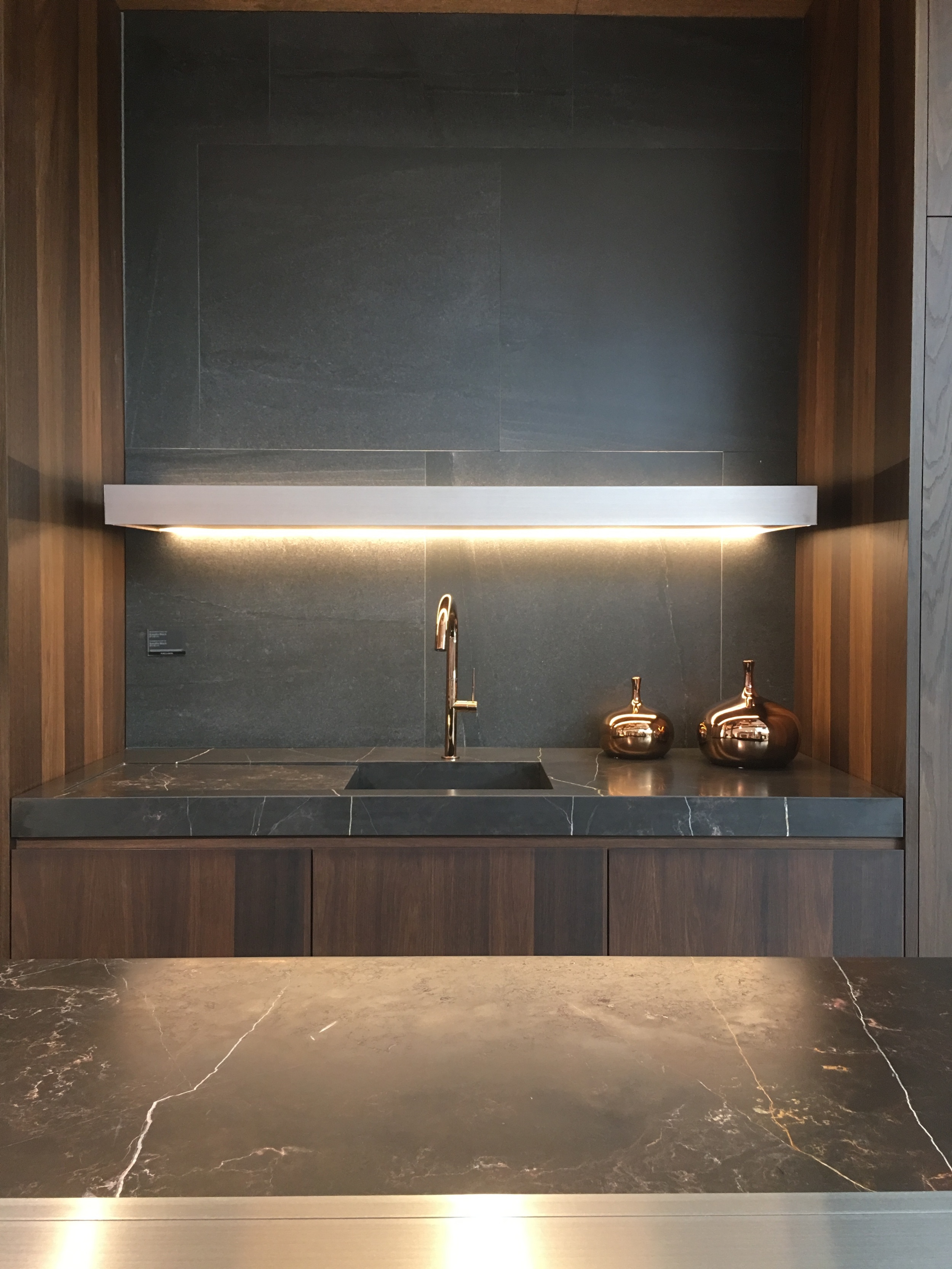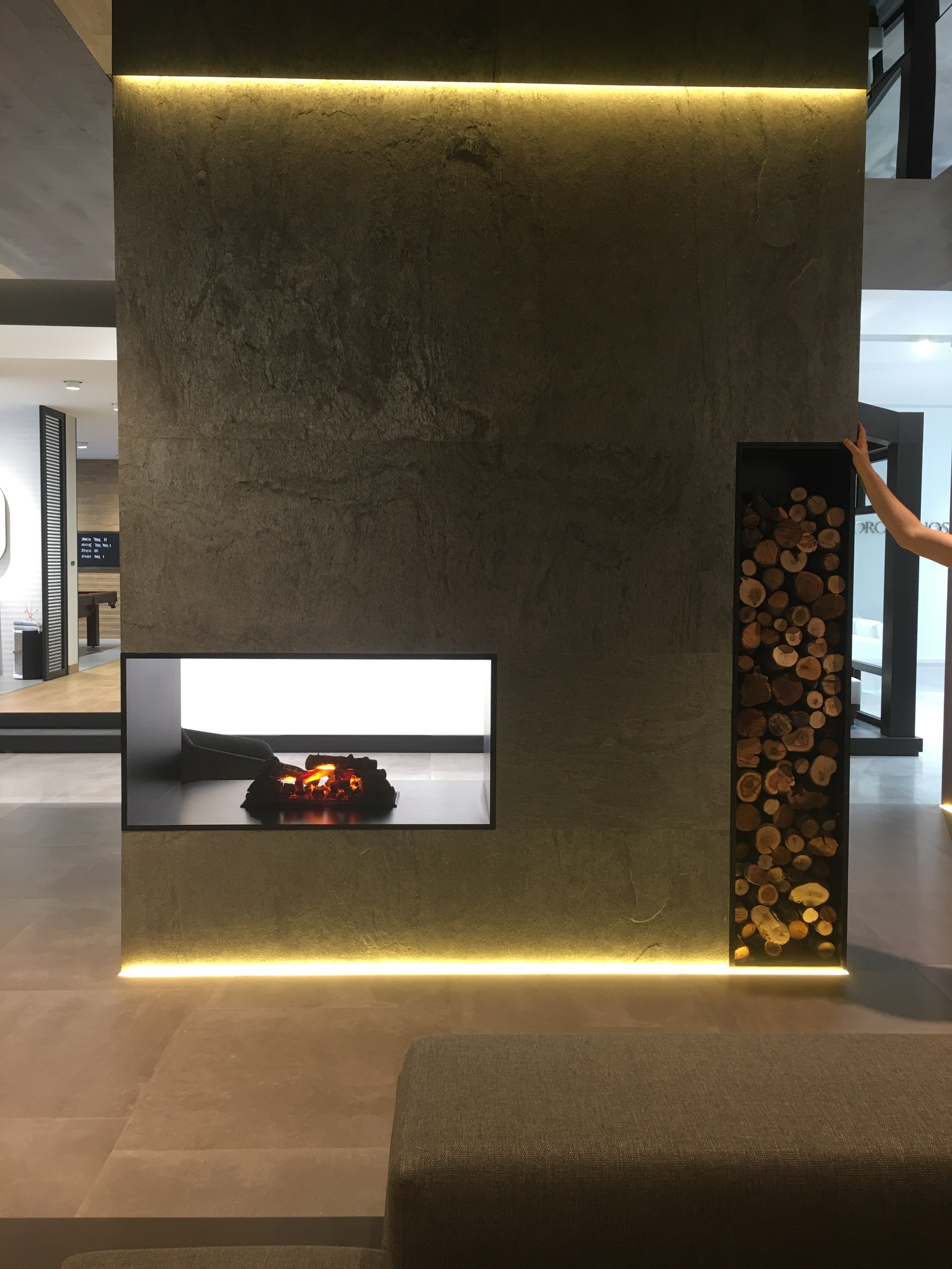 The following day we got our walking shoes on again and after a breakfast of champions at the hotel we were off to the Noken showroom where we were greeted by the futuristic and out-of-this-world Zaha Hadid bathroom design (photographed below). We all felt so privileged to have seen this in person. Noken specialise in bathroom fittings of sophisticated design and functionality, using some of the best and most respected designers and architects from around the world.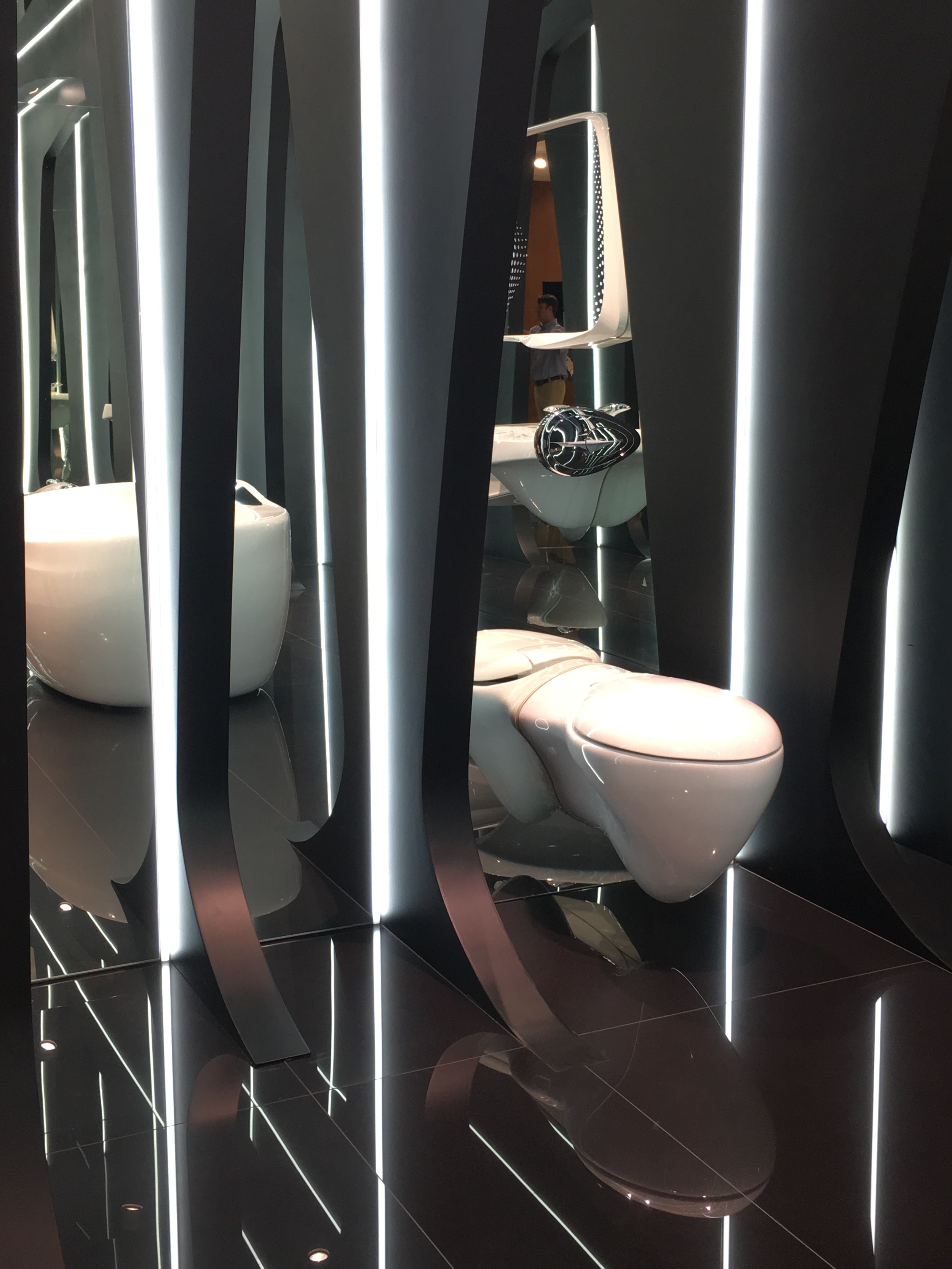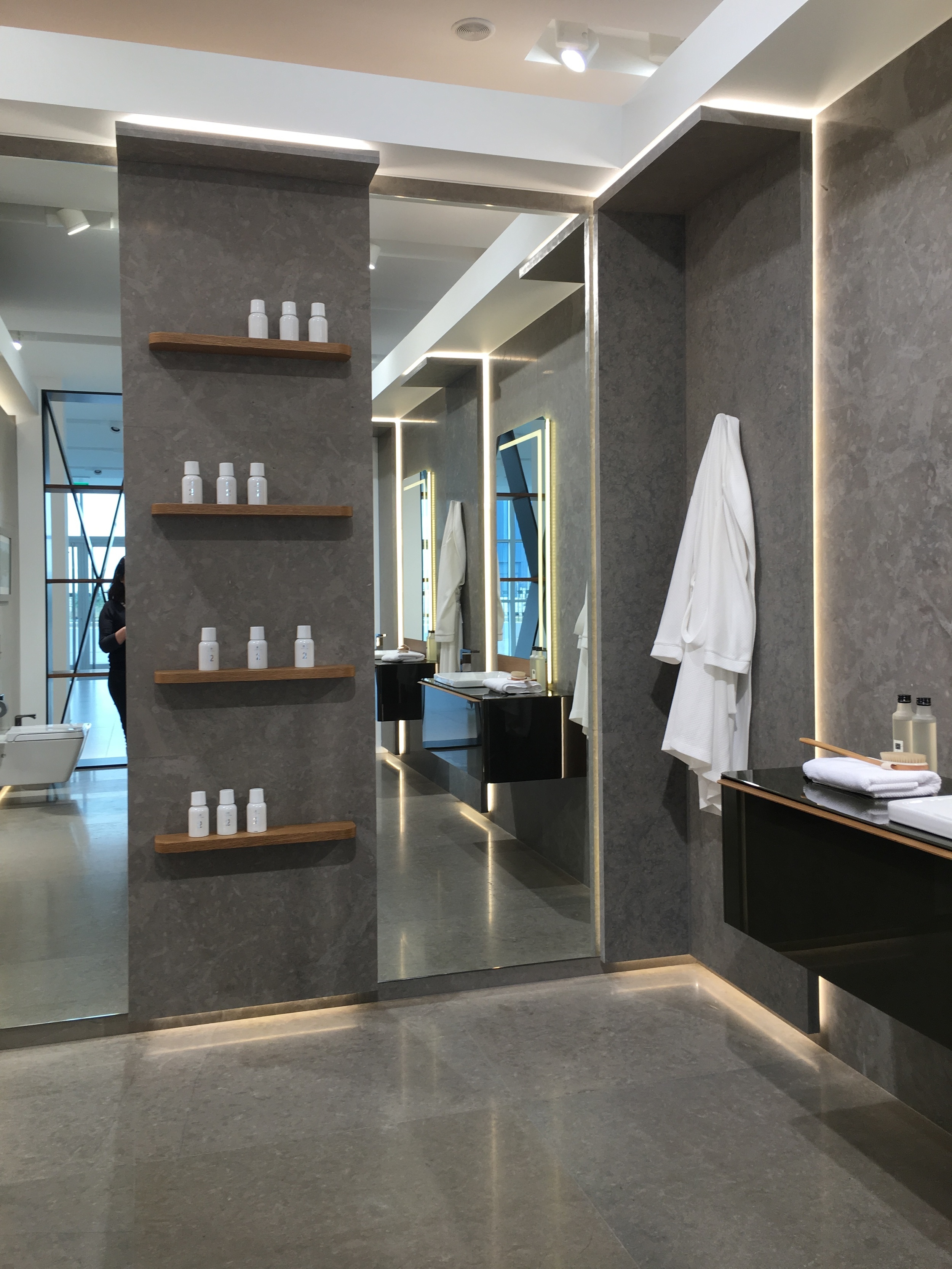 Up next was a technical journey through Butech, the part of the Porcelanosa group that focuses on building solutions for engineers, installers and architects. Here I developed further my understanding of acoustic flooring insulation, the system of laying tiled shower trays and raised access flooring and revelled in the technical depth of a modular ventilated building system!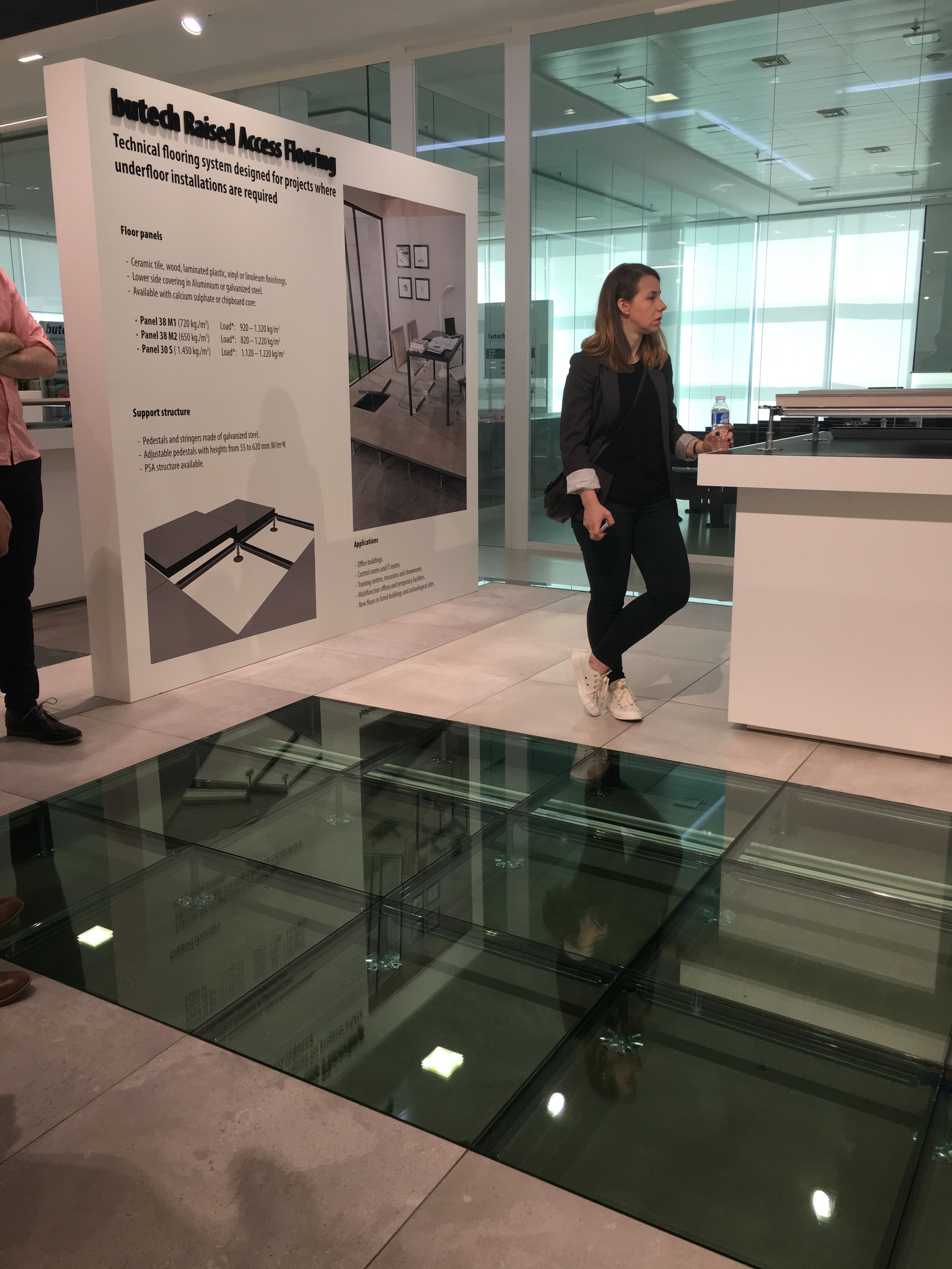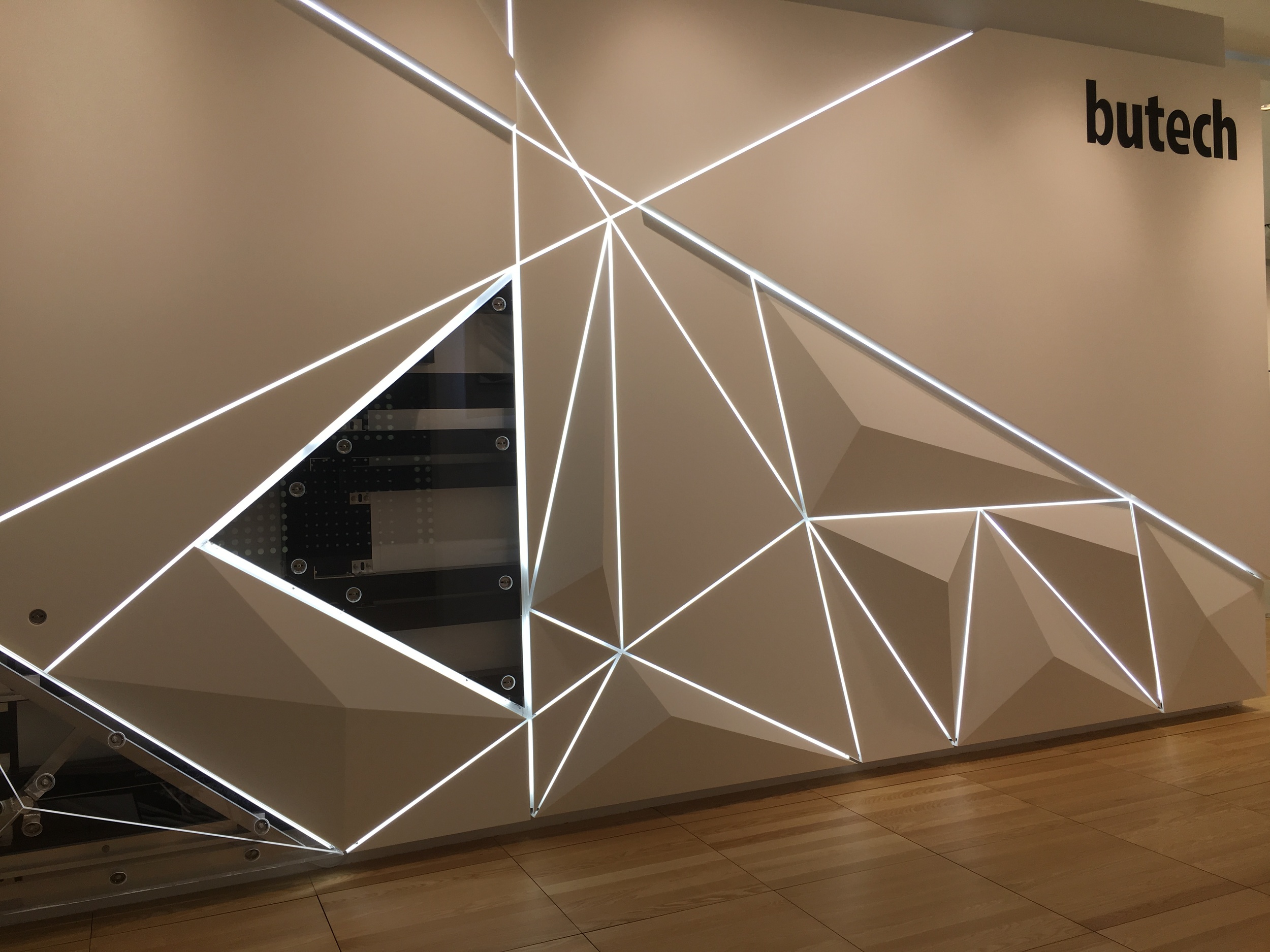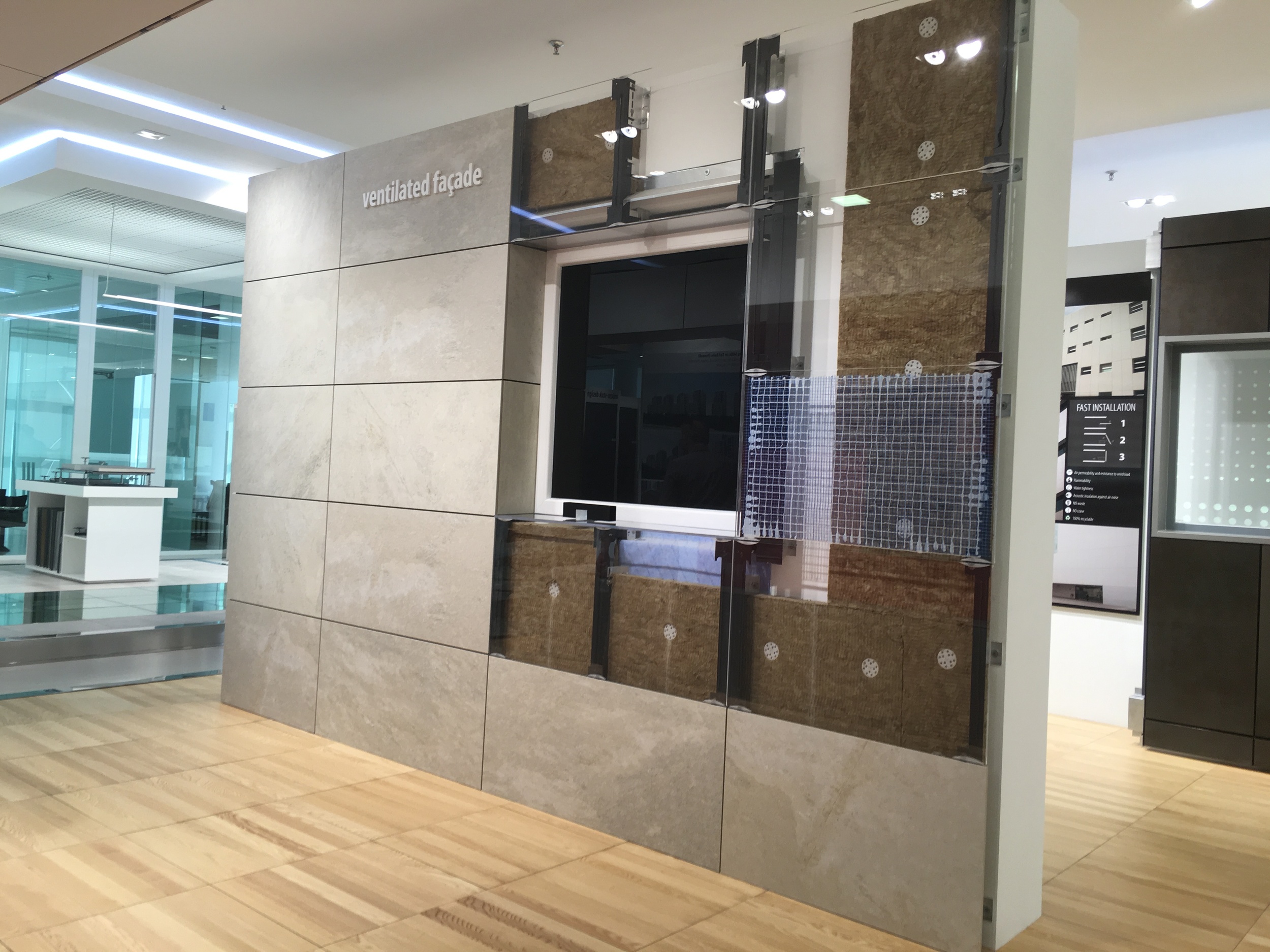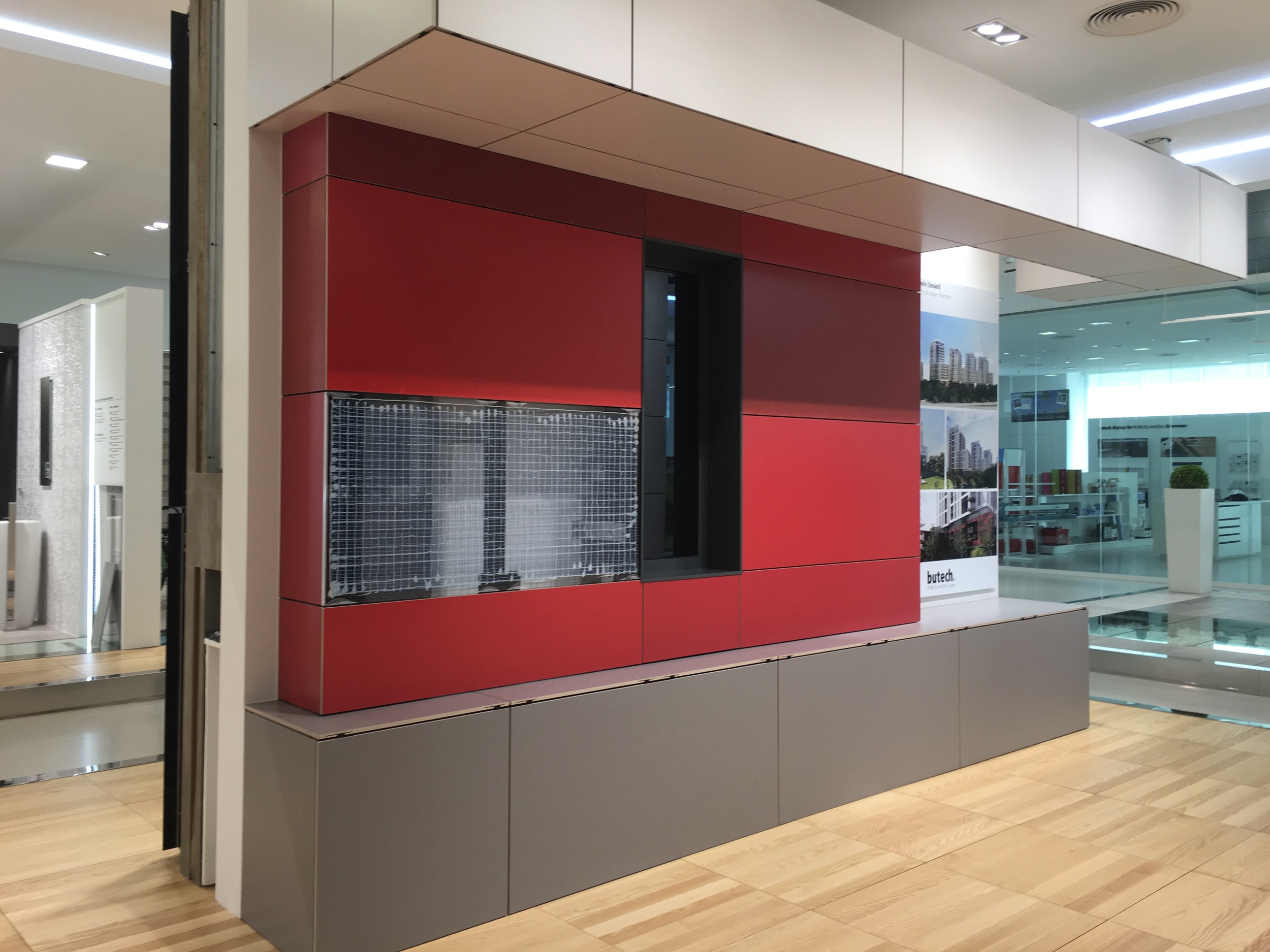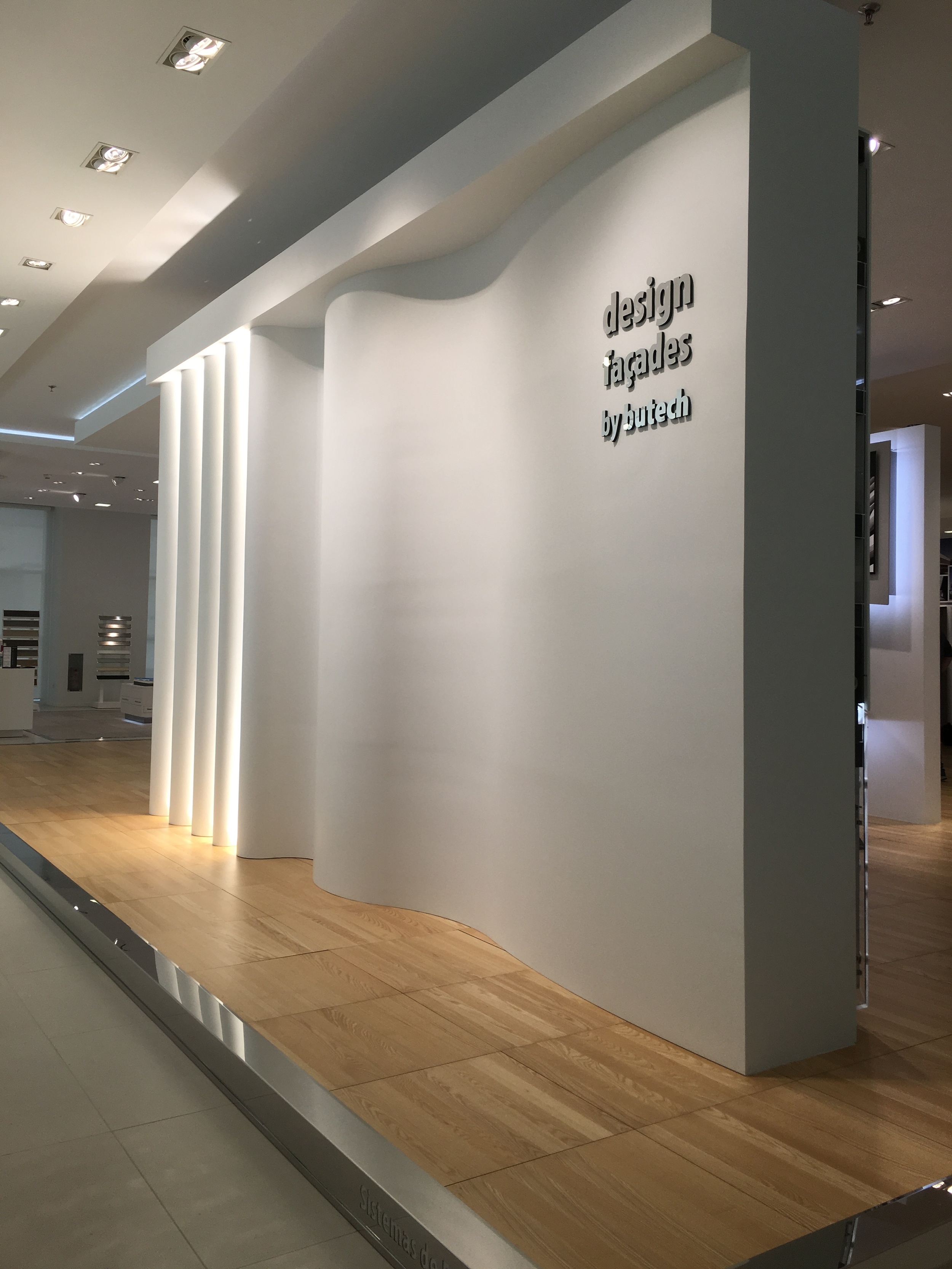 After a rewarding and very impressive lunch at the showrooms we were then guided through the Systempool company- the piece de resistance, the one we were all really looking forward to- this is where Krion Solid Surface product was being showcased. For those that have never heard of Krion, it is a new generation of solid surface material which is warm to the touch and feels a little like a smooth natural stone. Because of its composition, Porcelanosa can mould the product to suit any application, large or small, simple or complex. It is a 100% recyclable material composed of natural minerals, monomers and exclusive additives so each design can be reused and remoulded for the next project. The material is cut like wood, into sheets which are then moulded or curved through thermoform and joined seamlessly for water resistance and aesthetics. The Solid Surface is non-porous, hard wearing, anti-bacterial, highly resistant and easily maintained. We were shown a demonstration of how Krion can withstand severe heat, graffiti and even hydrochloric acid (the grey tile photographed is a normal ceramic tile which, in comparison, dissolved under the acid). We toured the showroom to appreciate all the uses for Krion, from water jugs and stool tops, to sinks, baths and entire building structures! With such a wide range of colours and textured effects, the uses for the product are endless. I can't wait for my first Krion project in Ireland!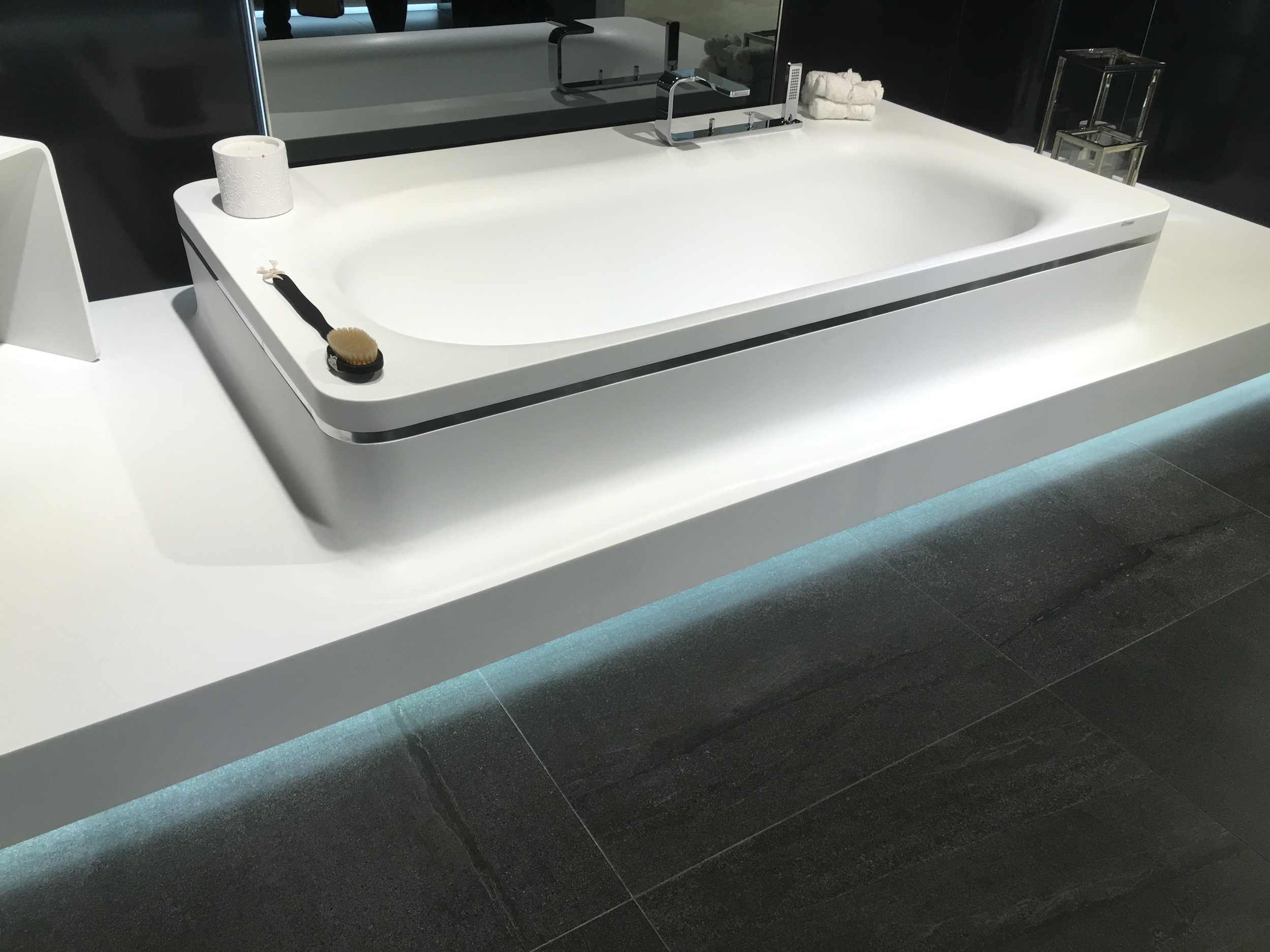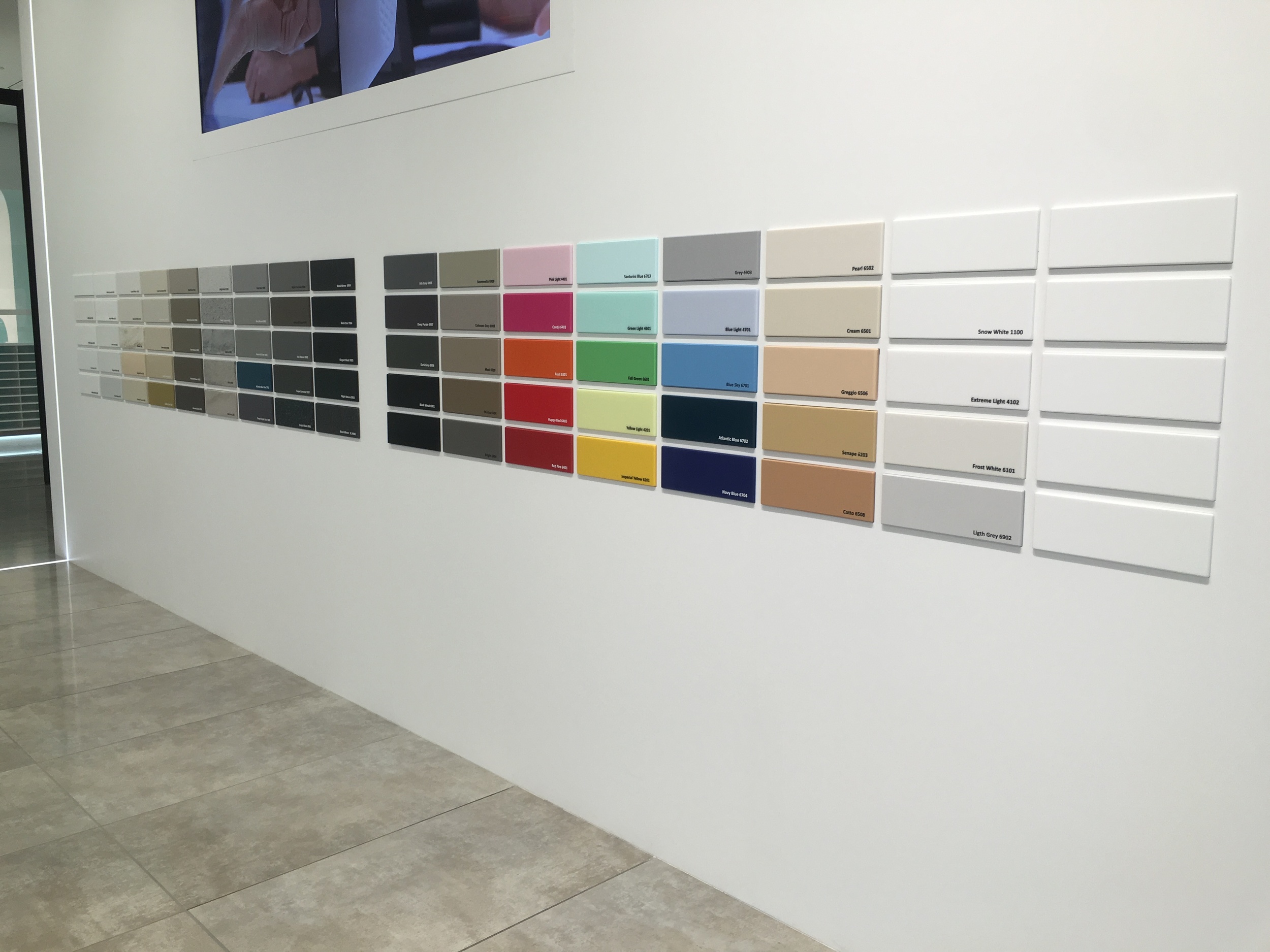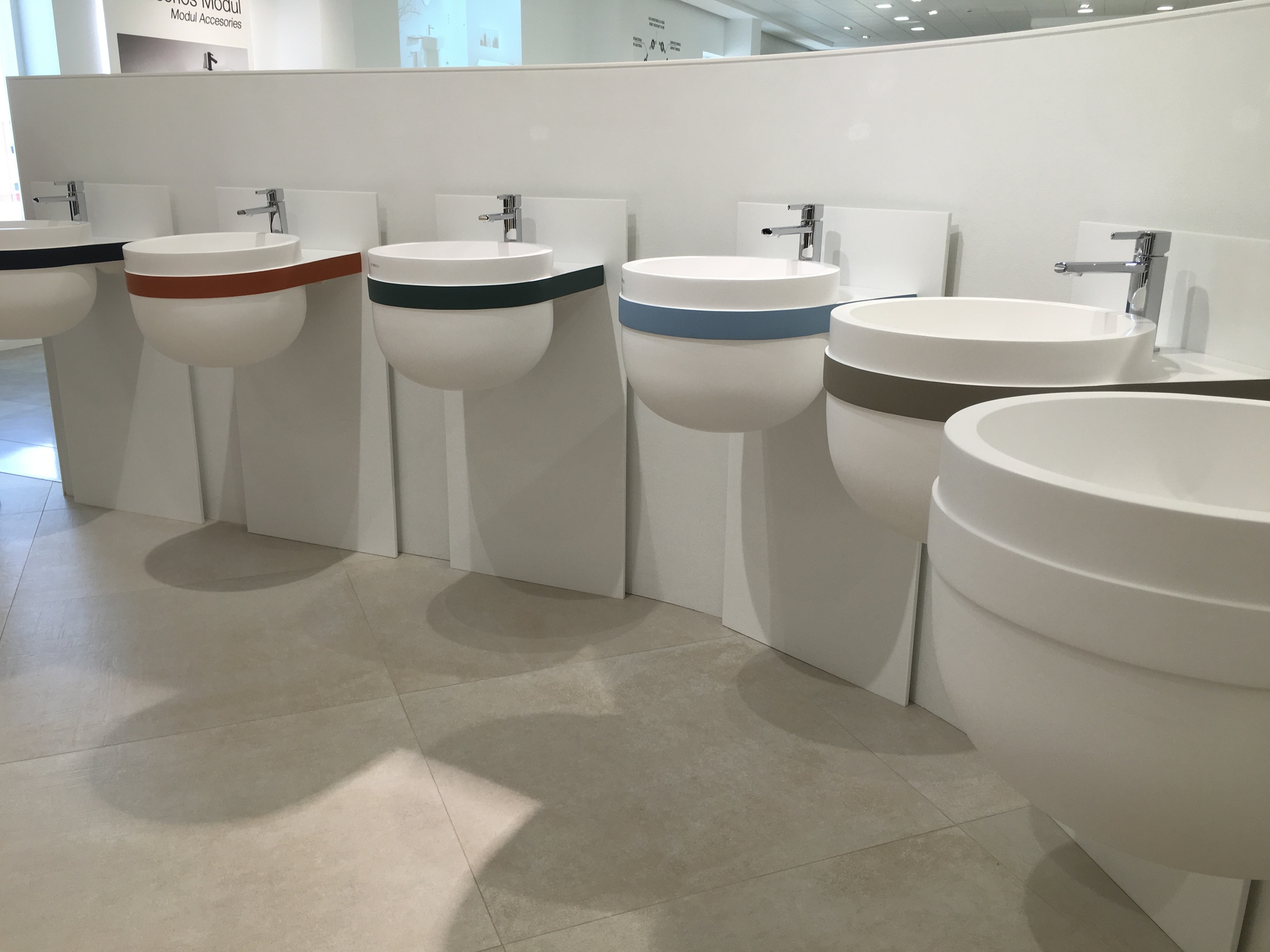 We had one last stop to make before winding up that day. After another five course lunch (!) we went around the Gama Decor showroom. Gama Decor focuses on top quality, high-tech kitchen and bathroom furniture and cabinets of state-of-the-art designs. Their kitchen designs here, which were a joy to explore, range in price from €3,500 to a €200,000. Some of their kitchens are designed with a specially engineered island which, at the press of a button expands to offer the homeowner a large table for seating eight or more people, revealing the kitchen sink, hob and additional storage space (see video below).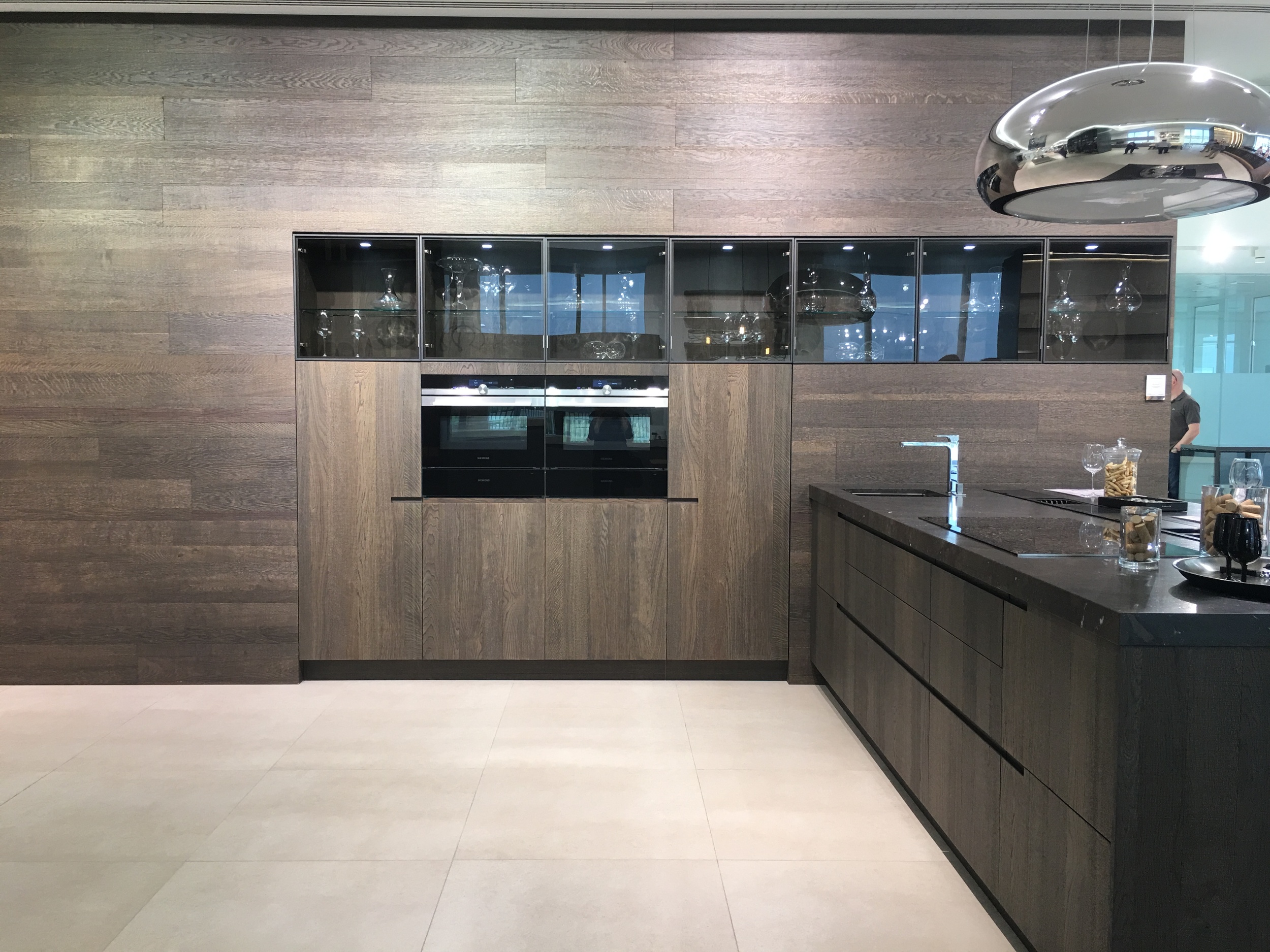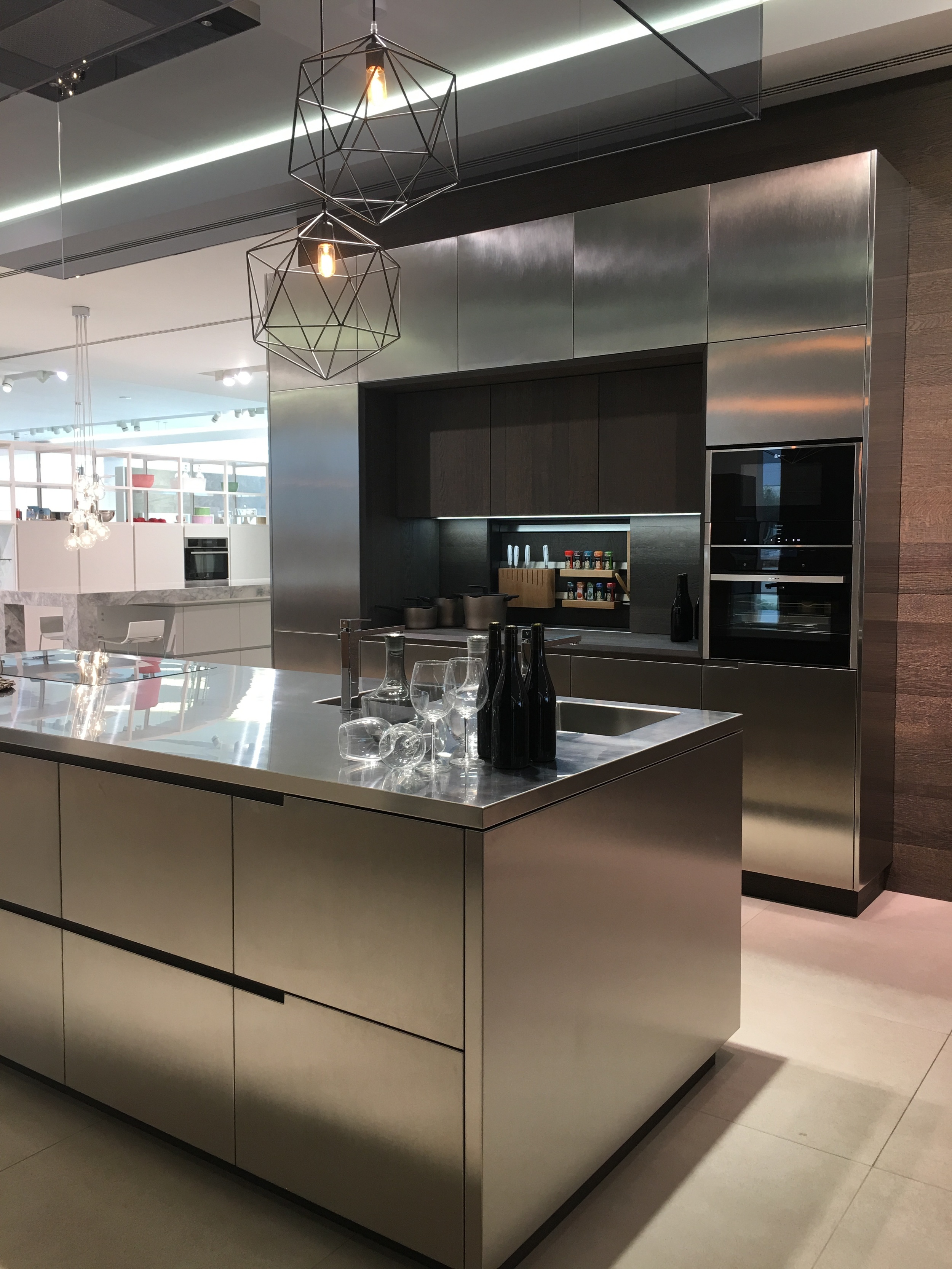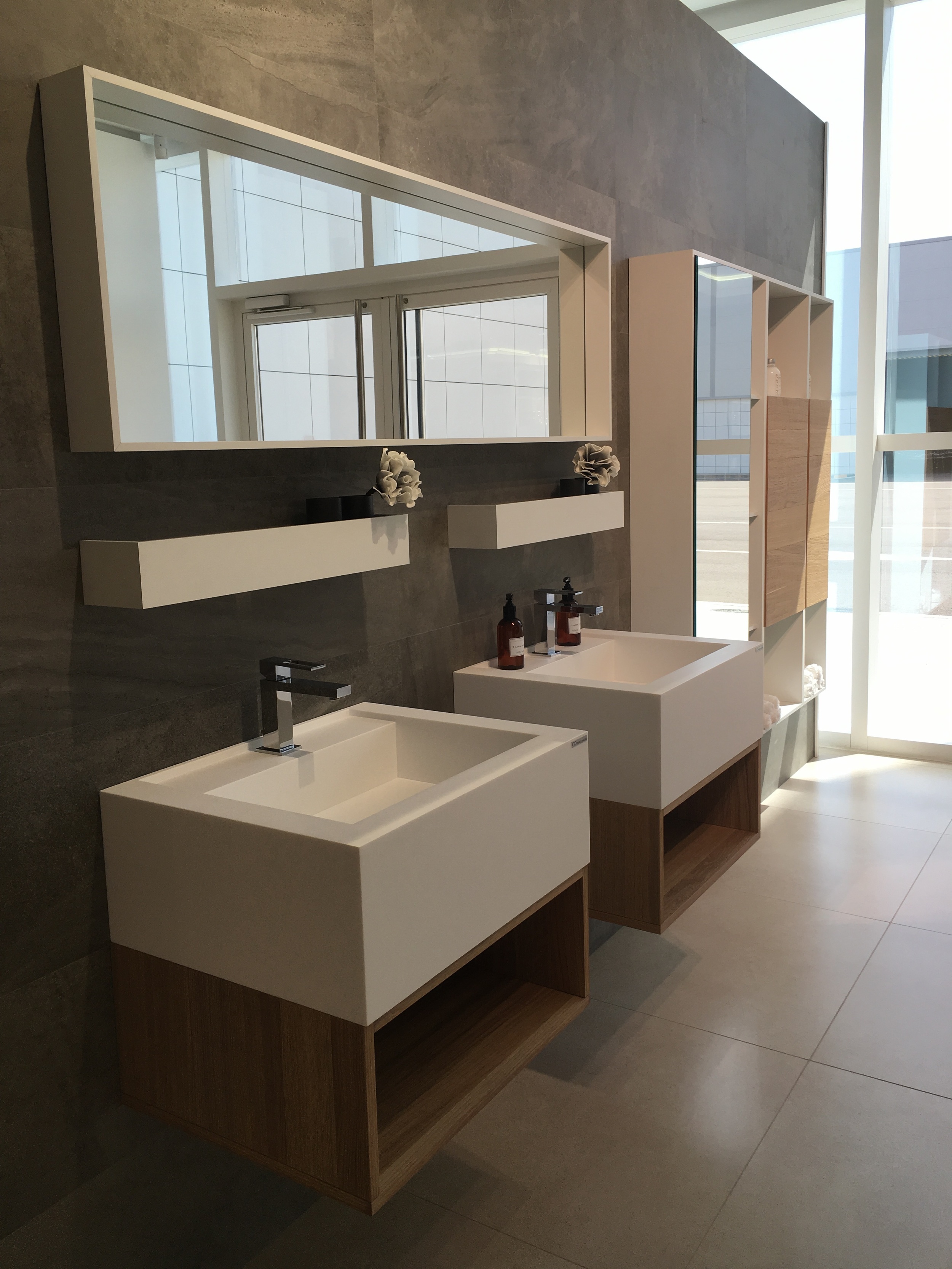 Our trip was now closing to an end. After we all let our hair down on the last night, we took it easy on the last day in Valencia and visited the spectacular Valencia Arts and Science Complex which was designed by Santiago Calatrava, the same man who designed Dublin's Samuel Beckett Bridge (and the James Joyce Bridge). You may recognise the similarities in the images. With the sun, good vibes and great company, it was a perfect way to end a fantastic trip.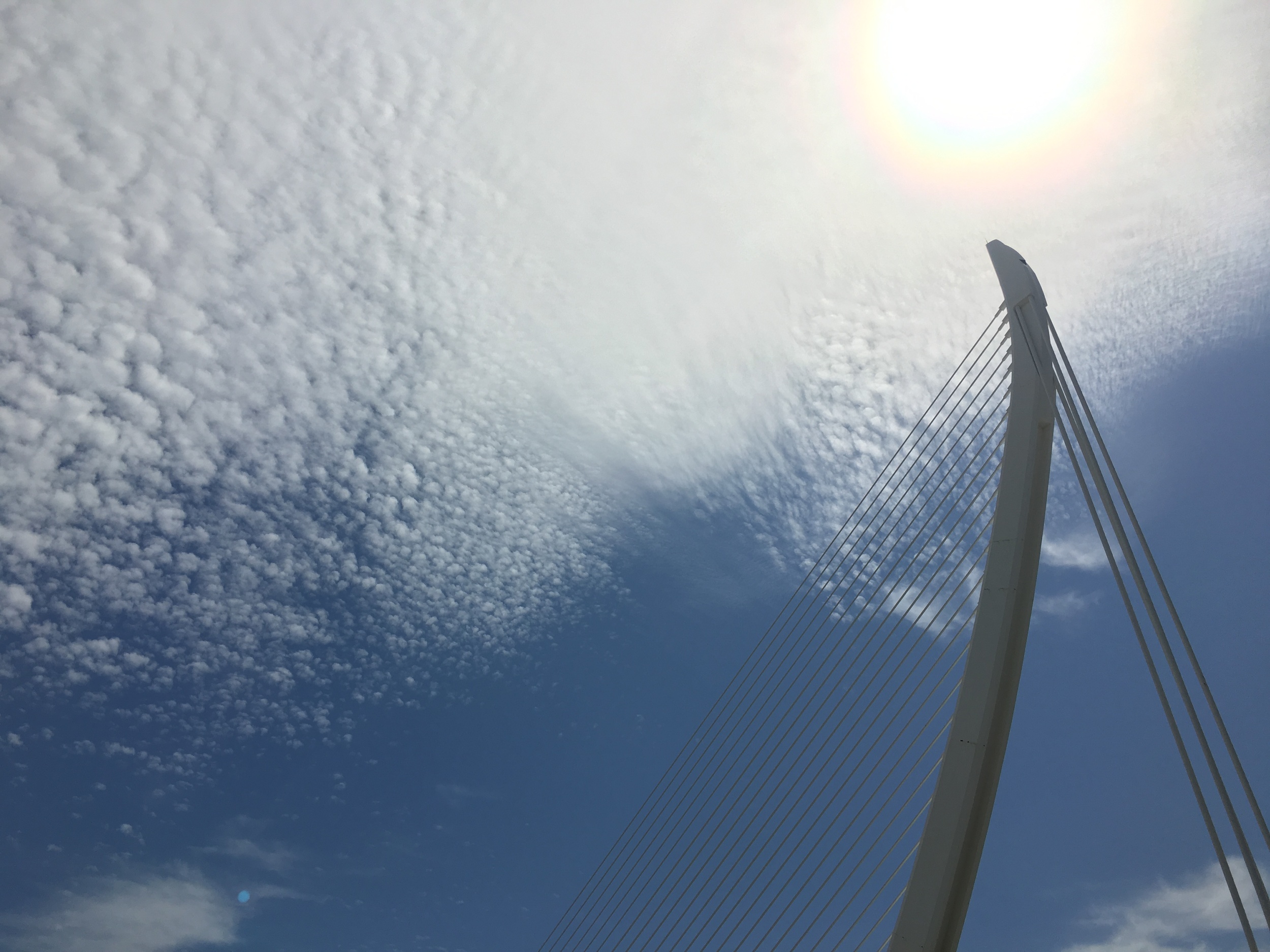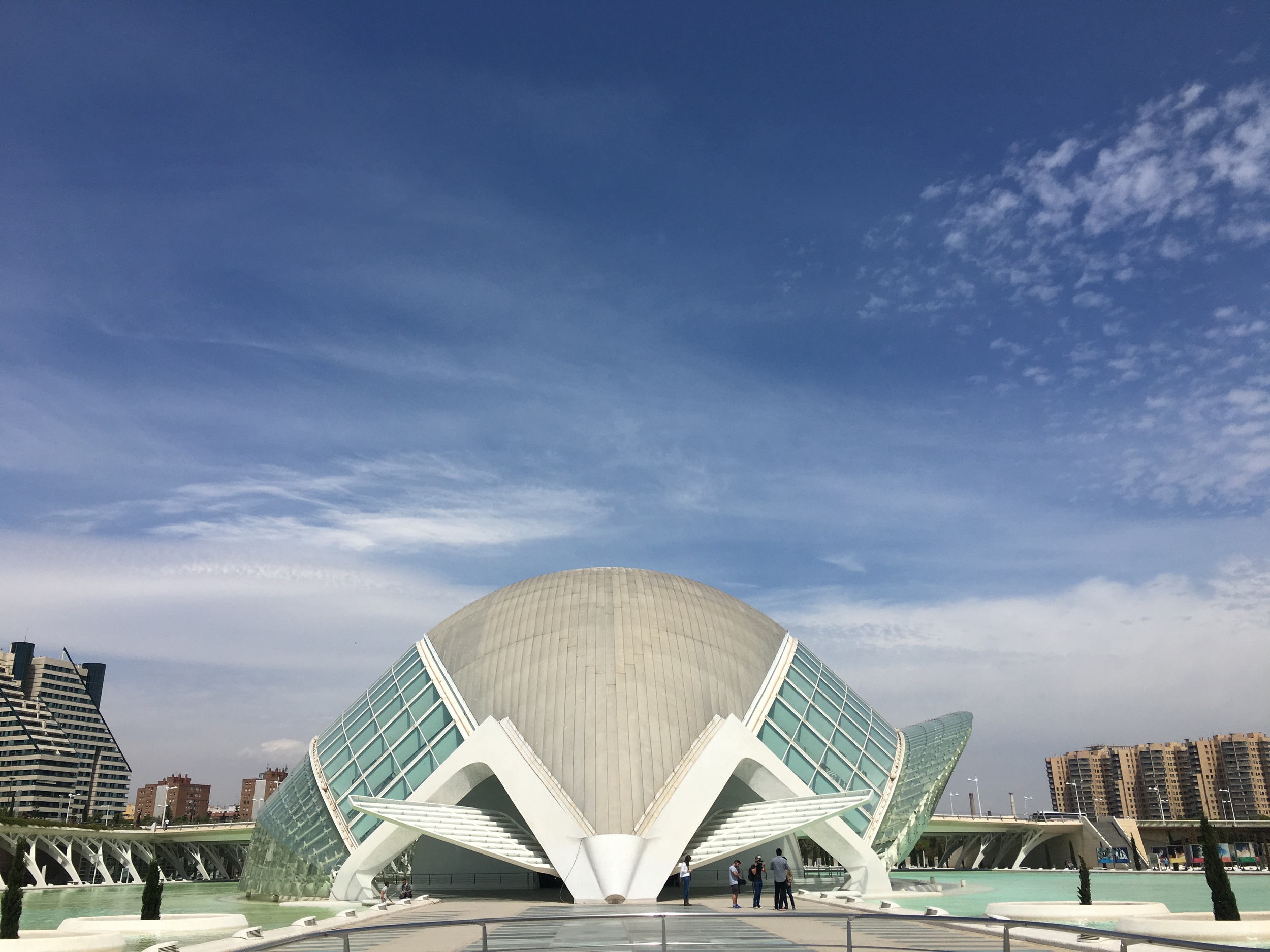 Thanks so much to all the management and team at TileStyle and at Porcelanosa for treating me to such a fantastic and well organised trip, educating me so much on Porcelanosa's products and for introducing me to a whopper group of talented design professionals!
If you have a bathroom design and are thinking about using Porselanosa's stunning products, let us know and we would be happy to work on a design specification for you and guide you through finishes, fixtures and materials.